Salon Daguerre 2018 - Projected Images / Open theme, color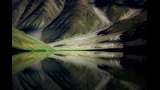 Médaille d'Or PSA
BASAK Dr.Sanjib
Symmetry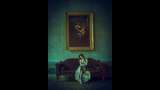 Médaille d'Or FIAP
PAUL Reidy
Under The Masterpiece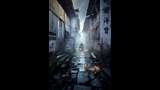 Médaille d'Or RPS
LIAO Jianhui
Country Road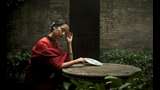 Trophée FPF
WAN Yiping
Long For Love
Médaille d'Argent PSA & Coup de Cœur Gilles Hanauer
CHEANG Sherman
Playing Time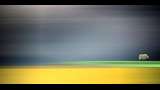 Médaille d'Argent FIAP & Coup de Cœur François Texier
CAILLOUX Jose
Champ De Colza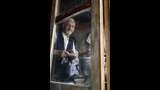 Médaille d'Argent RPS
PARVIZ Nouri Zad
Mr.Naeb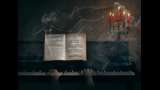 Médaille d'Argent FPF
KOLECKI Ewa
La Muse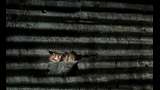 Ruban FIAP
YE Wei
By The Window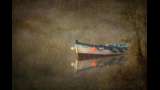 Ruban FIAP
LE FUSTEC Sébastien
Sous La Pluie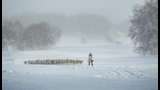 Ruban FIAP
GAN Yongan
Snow Shepherd's Song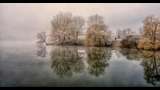 Ruban FIAP
DELON Jean Claude
Le Joggeur-1-2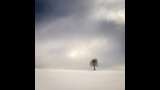 MARCEL Jacques
L'Ecir Est Là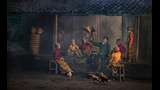 AIROSA Alexandrino Lei
Story Teller 03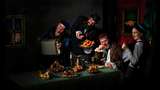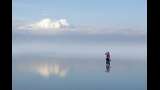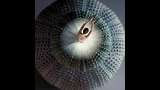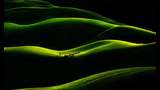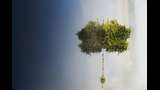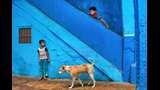 GHOSH Sudipta
Triangle Friendship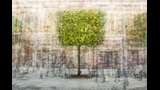 MUHLHOFF Olivier
Arborescence N°4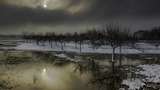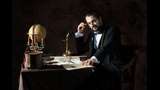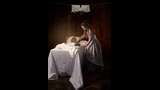 VICHOT Dominique
La Repasseuse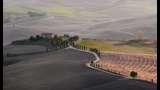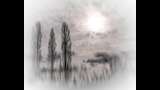 DUMONT Béatrice
Lueur Hivernale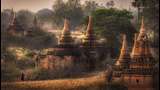 JIANG Xinhua
Pagoda Forest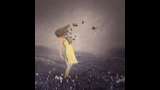 CORCORAN Julie
Espirit De Creativité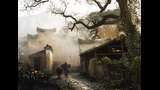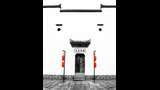 ZHANG Xiangli
Ancient Village Facebook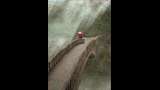 BUSHE Catherine
Where The Light Shines Through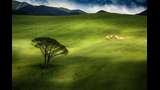 BUGLI Pietro
Colors Of The Countryside 5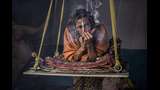 DAS Sujit
Monk With Smoke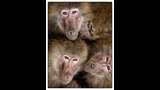 SELZER Klaus-Peter
The Team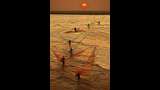 THANG Huynh Tan
Luoi Xiep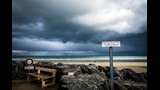 DUVERGÉ Jean-Pierre
Saint-Brieuc 5 Novembre 2017-3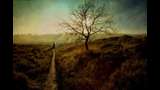 VAN HAM Leon
Romantic Scenery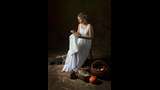 VICHOT Dominique
Broderie
NOVIKOV Vitaliy
Faster Than The Wind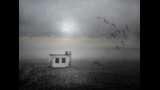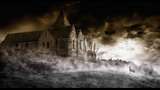 Coup de Cœur Yoko Tsukuda
MARTIN Herve
Rêve De Spiritualité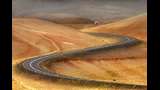 HARATYM Jacek
Streamer Of Road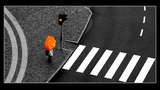 JERLEMAR Nils-Erik
Stormy Weather No 2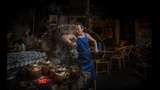 AIROSA Alexandrino Lei
Kungfu Tea Master 06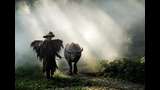 SHENG Yunshun
Early Spring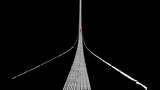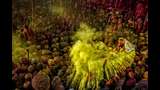 BHATTACHARYA Susmita
Holi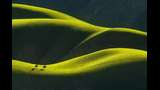 LI Tao
Love On The Prairie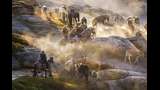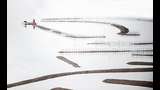 FU Kangsheng
Fishing Ground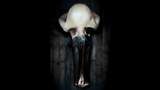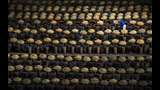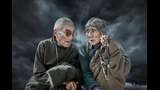 XIA Wenchuan
Talk Of Daily Trifles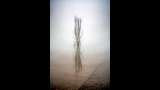 MORITZ Vicki
Devils River Tree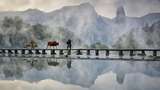 SOMALI-CHOW David
On The Way To Work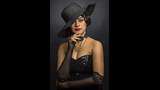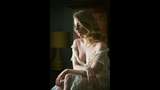 DIXON Colin
Contemplation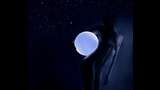 JANOS Eifert
Moonlight Sonata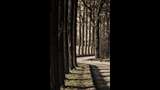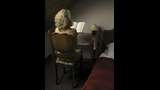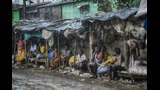 EROS Ceccherini
Pioggia Uomini Al Riparo 3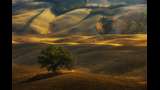 BIEGALSKI Marek
Italian Autumn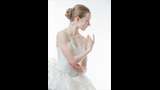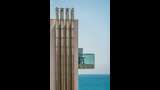 COLLAERT Pierre
Balcon Vue Sur Mer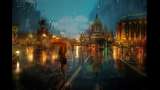 EDUARD Gordeev
St. Petersburg. St. Isaac's Square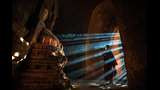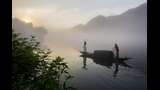 JIN Renyin
Fairyland In The World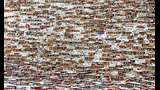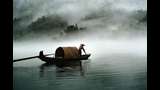 WEI Fangru
Boating In The Fog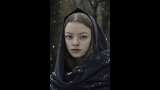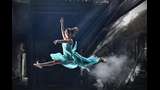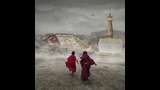 LIU Shiliang
Strength Of Belief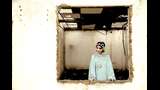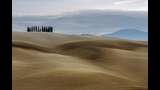 ROBERTO Cella
Orcia Valley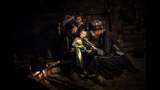 LI Tao
Outside World Is Beautiful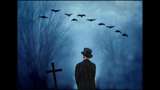 SUSZKIEWICZ Ole
Blue Hour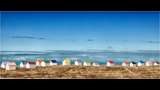 CHATELAIS Jean-Louis
Monopoily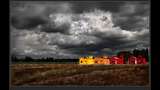 DANIEL Rovagnati
Casa Amarilla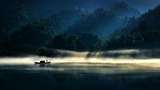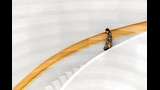 AL MUSHAIFRI Abdulla
Golden Path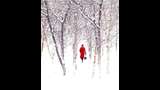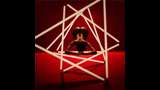 WU Shenjie
Human Body And Geometry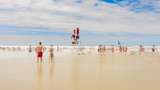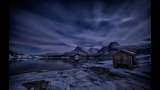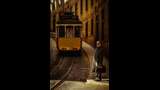 GUICHARD Laetitia
En Attendant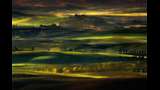 TOMELLERI Giuseppe
Early Morning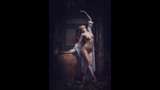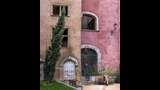 MONDIE Fabienne
La Lectrice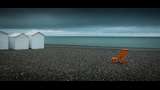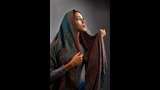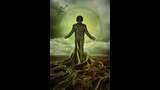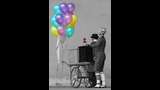 PRIVAT Jean-Paul
Duo À La Rose
PELLIZZARO Vincenzo
Ombre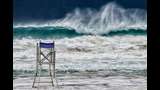 PELLE Francesco
End Of Season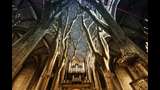 ALLIOT Jean-Louis
La Cathédrale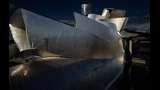 NAYROLES Françoise
Le Vaisseau Fantôme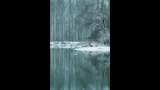 MEZEI József
Winter Coast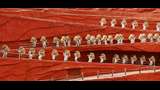 CHEANG Sherman
Tea Transport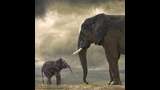 VAN BALKEN Marcel
Little Ollie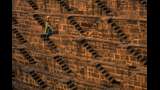 LAKSONO Handi
Chanbaori Stepwells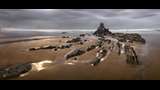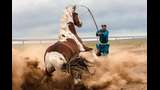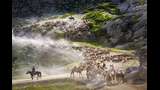 LUO Jianjun
Back From Herding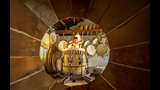 CHEN Xinxin
Traditional Industry1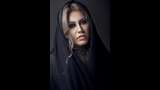 AKRAM Niksefat Zendehdel
Smokey Eyes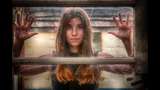 HOUMAN Robert
Au Travers De La Fenetre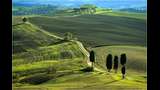 BACLE Jean Claude
Toscana Country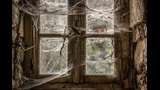 LE FUSTEC Sébastien
Derrière La Fenêtre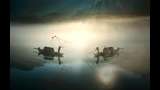 GAN Yongan
Xiaodong River Morning Arrest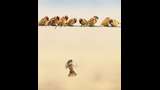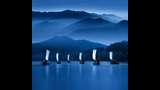 NIE Jingsheng
Boats In Water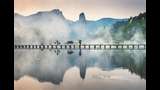 FANG Shuitan
Morning Rhyme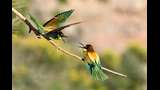 THOMAS Bernadette
Bats Toi Fight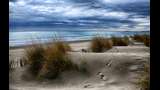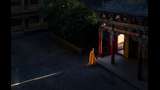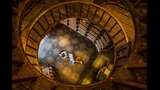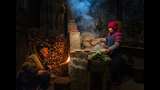 YOU Hua
My Father And My Mother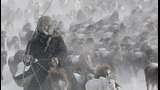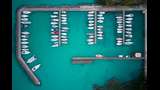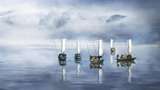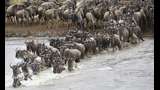 KWAN Phillip
Wildebeest Migration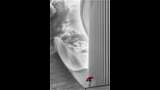 BRACHTENBACH Marco
Red Umbrella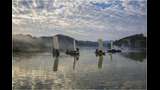 CAMBORNAC Michel
4 Voiles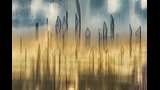 HONGHONG Chen
The Fantasies Of The Dry Lotus Pond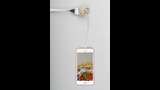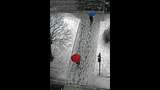 TARANTINI Francesco
From The 5th Floor14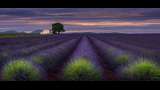 ALESHCHENKO Sergey
Lavender Evening In Provence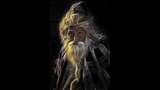 SAHA Shibasish
The Golden Sadhu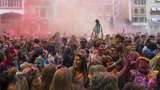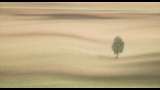 LORRAINE Hardy
Light Waves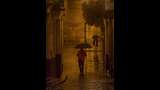 LORRAINE Hardy
Passing Strangers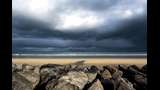 DUVERGÉ Jean-Pierre
Saint-Brieuc 5 Novembre 2017-1
STOCK Klaus
Playing The Violin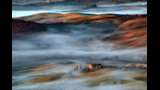 TOMELLERI Giuseppe
Misty Sunrise Nr 3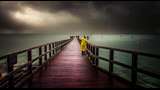 DELON Jean Claude
Waiting For Rain-1-P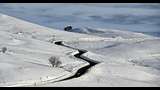 CHAMPENOIS Jacky
Accés Libre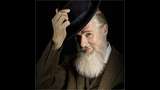 JARVIS Ronald
Gentlemen Dan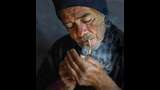 PEDELMAS Pierre
La Pause Cigarette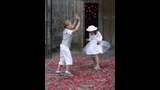 PEDELMAS Marie-Arlette
Vive La Mariée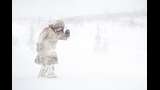 VLADIMIR Alekseev
The Blizzard In The Tundra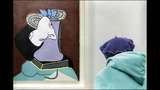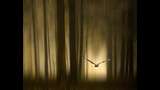 CAMUS Gwenole
In The Wood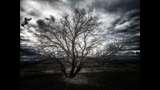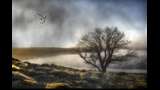 MONDIE Fabienne
L Arbre De Saint Andeol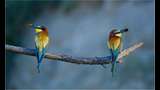 JEANMONOD Philippe
L'Heure Du Repas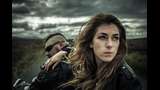 BIEGALSKI Marek
Wicklow Wolves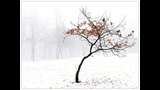 VANNEUVILLE Jacques
Moment D'Hiver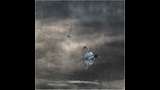 MONESTIER Robert
Attaque En Piqué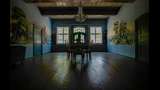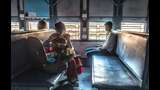 AMENTA Armand
Voyage Avec Bebe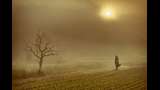 Coup de Cœur Michel Cambon
CORSINI Carlo
Listen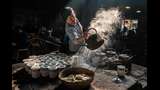 LAKSONO Handi
Pouring Tea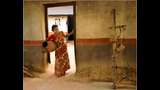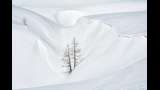 RACKI Neda
Day In White Satin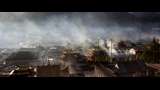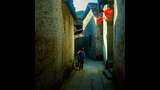 SHEN Xiyong
Descendants Of Ming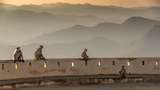 ALLIOT Monique
Les Trois Singes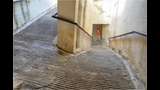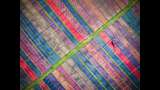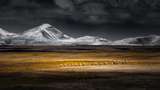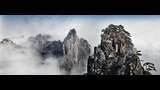 XIA Xuejun
Wintry Rhyme Of Mount Huang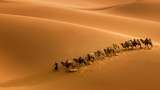 ZHANG Jing
Ship Of Desert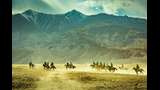 ZONG Haiyan
Heroic Posture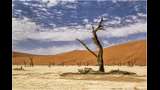 MAGNIER Jocelyne
Sosusvlei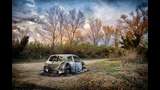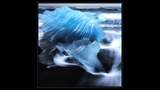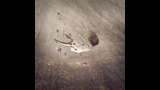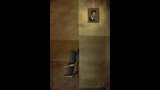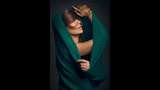 AKRAM Niksefat Zendehdel
Green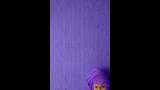 SIAVOSH Ejlali
A Girl In Purple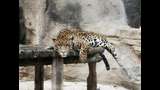 ROY Monique
Repos Du Guepard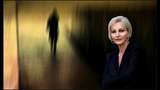 SUSZKIEWICZ Ole
Two Women In Motion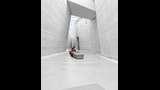 CHATELAIS Catherine
Sur Les Traces De La Préhistoire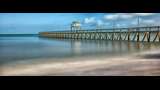 CHATELAIS Jean-Louis
Calme À Luc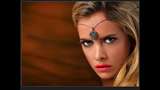 DANIEL Rovagnati
En La Frente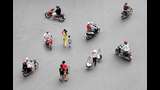 MARTIN Jacky
Hanoi Traffic
ANIC Mladen
Morning Rapsody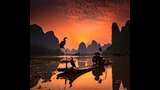 WANG Wei
A Fishing Song And A Late Song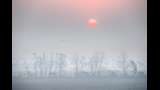 LIAO Shiqing
Morning Mist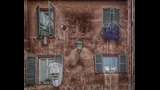 GEORGET Christian
Facade Ocre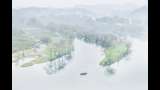 FANG Shuitan
Ink And Wash Countryside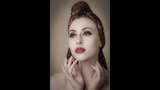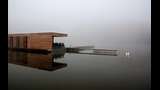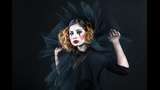 BERNKOPF DR Alois
Ariane_2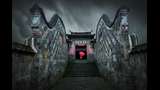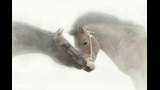 SHU Lishu
Private Language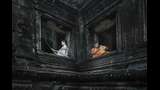 WU Jian
A Window And A World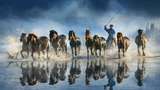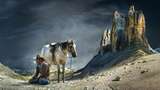 PALFRADER Josef
Warten Auf Godot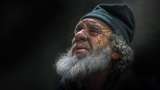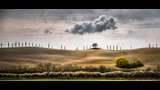 GERLINGER Anne
Arbre Sous Nuage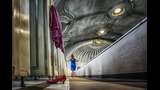 GERLINGER Anne
Sortie De Vestiaire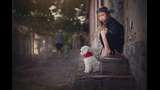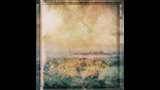 SCHWEITZER Sylvie
Beiges.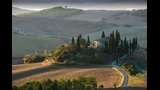 JACOULET Patrick
Belvedere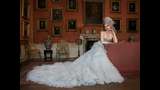 MILLIN Robert
Elegance In Splendour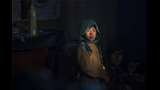 LIU Yong Ming
The Child In Old House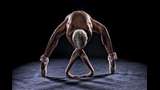 VAN ROMPAEY Diederik
X Pose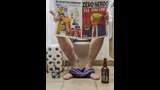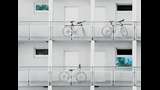 LUDWIG Peter
Out Of Doors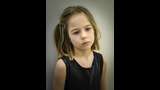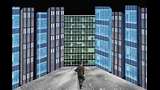 ROBERTO Biagi
Cityllights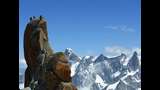 IRIE Takashi
Because There Is Mountain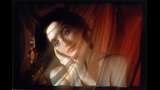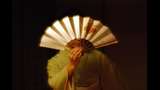 INOUE Masaharu
Ese Stage Dance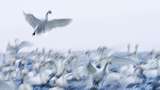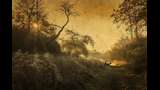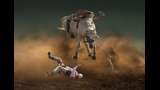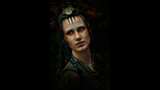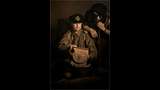 JARVIS Ronald
Map Reference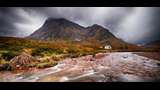 DRAUGE Philippe
Coupal River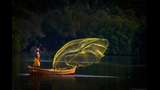 NAIK Raghavendra
Mukunda Alare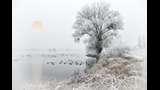 MARTIN Herve
Givre À Ecluzelles 2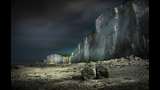 LANDON Patrick
Côte D'Albâtre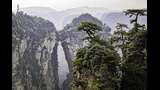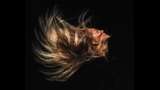 DEMETER Janos
Only The Wind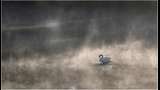 MONESTIER Robert
La Goutte Au Nez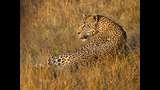 JOUAUX Michèle
Leopard Siesta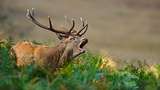 JOUAUX Eric
Cerf À L'Approche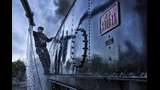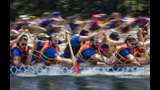 TAM Kam Chiu
Port Credit Race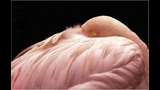 CHÉRIOT Thierry
Rose Flamant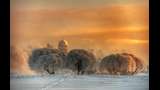 EDUARD Gordeev
January Sky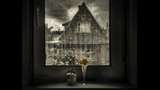 VLADIMIR Asriyan
Меланхолия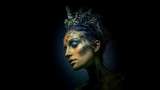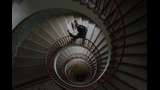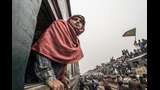 LI Ming
Look Forward To Return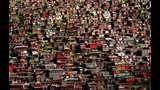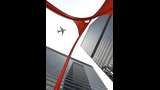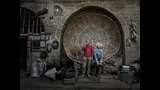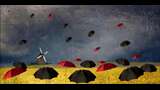 CAILLOUX Jose
Envol De Parapluie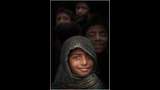 CARDONATI Luciano
Bambini Indiani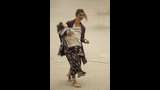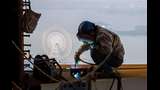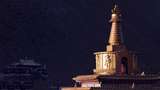 CHEN Zhuohui
Buddha Heart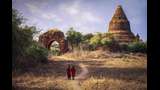 JIANG Xinhua
On Their Way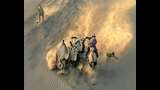 LI Jianping
Riding On Sand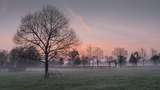 MONNEREAU Alain
Au Petit Matin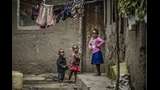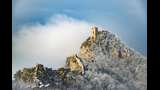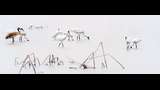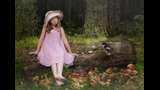 KORHONEN Marjut
Listening To The Forest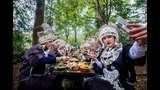 ZHOU Lihe
Forest Tok Panjang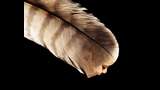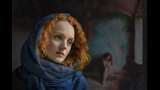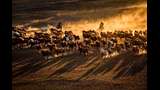 WANG Shibo
Returning Under The Sunset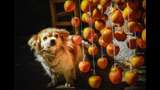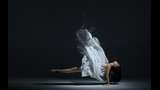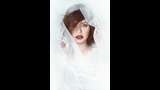 AKRAM Niksefat Zendehdel
Self-Burn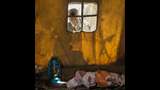 KIARANG Alaei
Grandpa And The Grandchild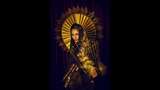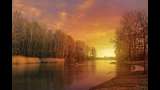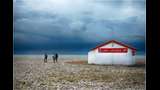 CHATELAIS Catherine
Lire À La Plage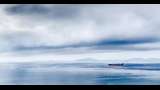 BAILLEUL Odile
Bateau Perdu Dans L'Immensité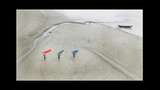 ABHISHEK BASAK Abhishek
Joy Of Freedom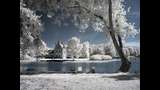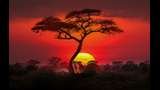 LI Zhemin
Under The Setting Sun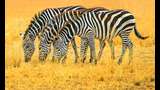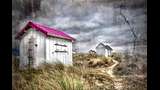 GABRIEL Nicole
Le Toit Rose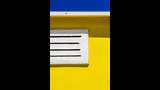 SÁFÁR Szabolcs
Dressing Room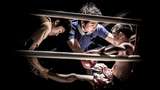 MOULIN Olivier
Au Bord Du Tage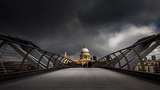 MOULIN Olivier
Millenium Bridge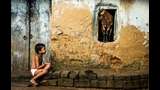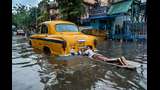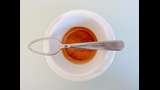 LEHERPEUR Martine
Cuillère Revisitée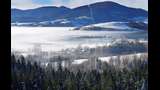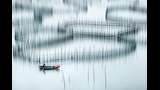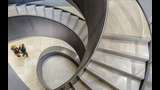 VAINES Sue
On A Downward Spiral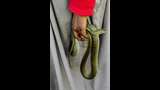 JAGAU Erika
Without Words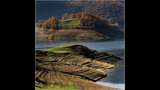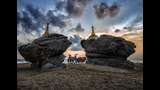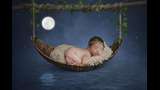 JUNRU Chen
Starry Night-1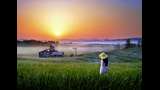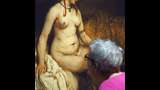 DR. BOETTCHER Michael E.
Examining Rembrandt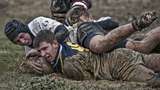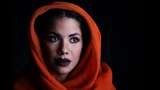 TSOULELLIS Efstratios
Deep Colour Lips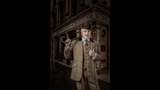 VIZE Joseph
Man About Town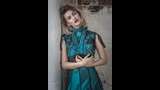 VIZE Joseph
Amber In Blue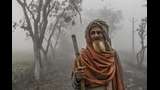 DAS Sujit
Monk In The Fog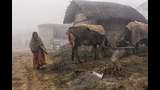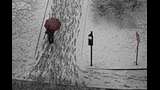 TARANTINI Francesco
Prudent Steps28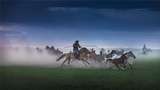 ZHANG Mingyou
Herding Horses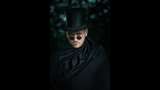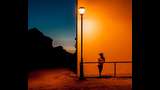 ZADRAPA Stéphane
Bicolor Night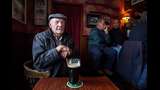 STANLEY Paul
Tom Odonnell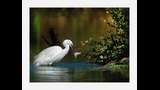 DUBOIS Marc
Aigrette Garzette. Belle Prise.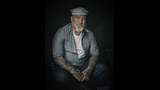 LORRAINE Hardy
Jolly Roger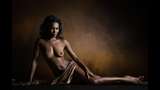 STALMANS Luc
Aphrodite Melaina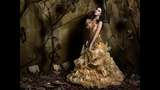 STALMANS Luc
Autumn Queen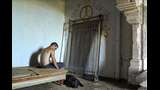 GIACOMEL Wilfried
Meditation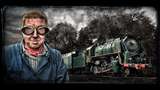 TALLIER Frederic
L Homme Du Rail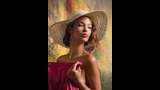 BORDES André
La Fille Au Chapeau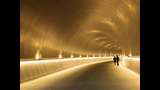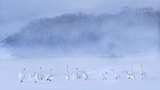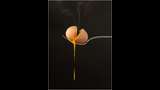 HOSTERT-MARX Jeanny
Weichei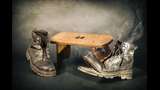 HOSTERT-MARX Jeanny
Die Zertanzte Schuhe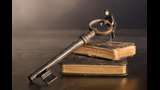 HOSTERT-MARX Jeanny
Der Schluessel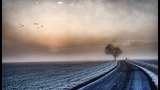 DELON Jean Claude
Morning Solitude-1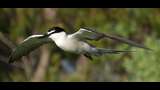 ARMSTRONG Stephanie
Bridle Tern In Flight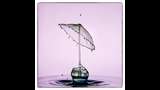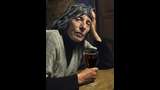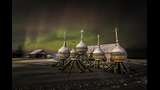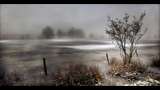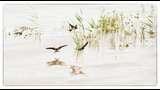 DUMAS Thierry
4 Hirondelles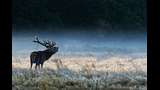 GLANDON Laurent
Brume Du Matin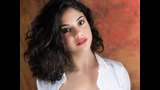 VAJAIANU Alexandre
Amira 46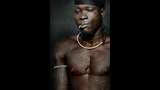 COULANDEAU Jacques-Michel
Mursi Bérette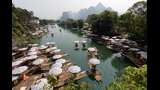 SARGEANT Anne
Du Pont Du Dragon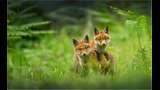 PELLEGRI Olivier
Brothers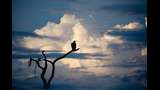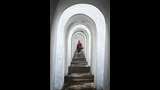 MIN Zaw
Road To Monastery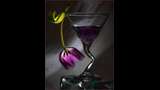 CORTIAL Lazoura
La Chute Violette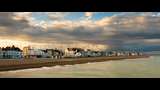 COHEN Jean
Deal Kent Après L'Orage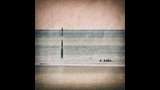 DELAPLACE Yoann
Longe Côte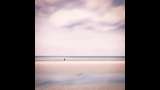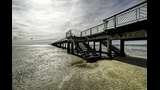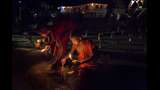 UMBERTO Deramo
Festadeifuochi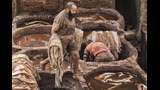 UMBERTO Deramo
Nelle Vasche Di Fes 1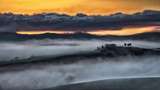 CORSINI Carlo
Fog In Tuscany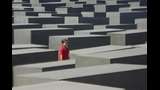 PELLIZZARO Vincenzo
Memoriale Dell'olocausto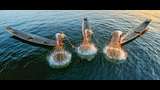 LEUNG Wing Chung Kenneth
Impact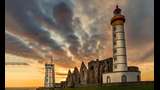 LHERMITTE Yves
Soir D'Ete A Saint-Mathieu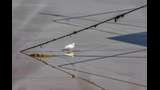 RAIMBAULT Jean-Claude
Aigrette Câbles Et Reflets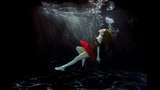 CHEN Chidi
Dreamy Water Bride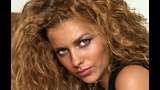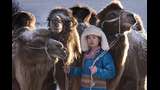 TABORDA Joao
The Princess And Camels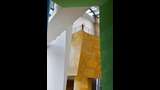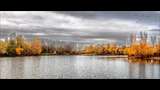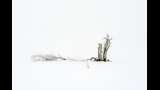 LIEBERTZ Norbert
Snowdeath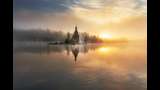 EDUARD Gordeev
Circles On The Water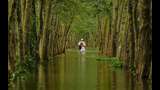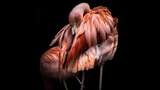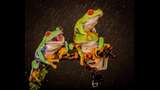 KOZOK Corinne
Singing In The Rain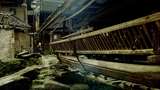 SHEN Xiyong
Watch And Wait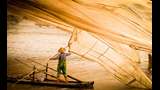 ZHANG Yongjiang
Flying Hope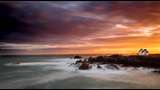 CAILLOUX Jose
La Maison Blanche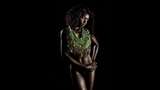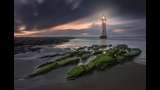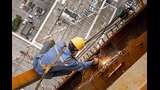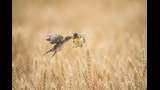 WANG Xinrong
Love On The Wheat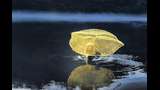 HUANG Zhiwen
Casting Fishing Net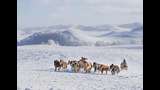 LUO Jianjun
Horses On The Snowland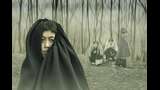 GUO Weiqing
Lost Yi Ethnic Youth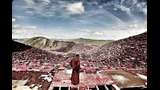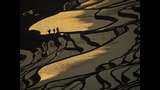 HUANG Zeyuan
Fields Under Sunset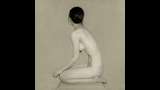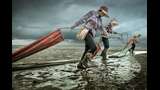 LI Jidong
On The Muddy Road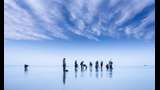 LI Jidong
People Picking Conch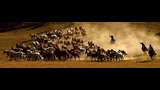 YANG Xaiowu
Grazing Horses On The Prairie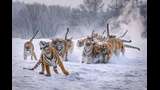 ZHANG Jing
Frightful Tigers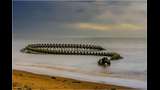 CARREZ Patricia
Serpent De Mer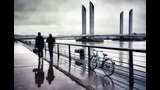 ALLOYER Muriel
Jour De Pluie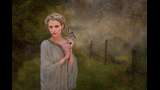 POWER Bill
A Bird In The Hand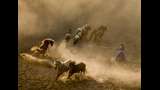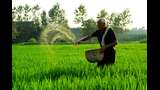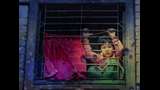 PANG Hongwei
Out Of Window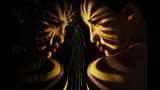 ZHU Hanju
Thought Of Phantom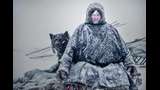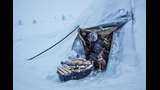 HUANG Haiyan
The Nenets29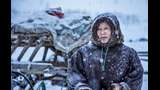 HUANG Haiyan
The Nenets53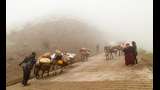 SHAHRAM Jahansooz
Keep Continue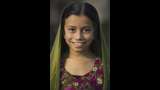 AL HAMMAD Zakaria
Magical Smile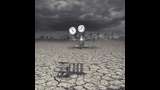 NAVID Sajadieh
Contamination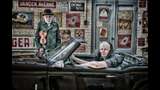 HOUMAN Robert
Le Long Du Chemin Prive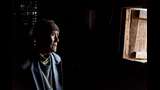 BANERJEE Abhishek
Waiting
KRANOS Pantelis
Simple Beauty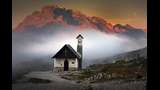 PAPP Elek
Close To Heaven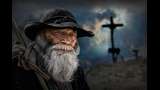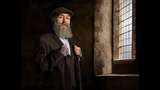 MURRAY Eileen
The Laird 2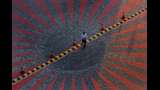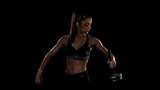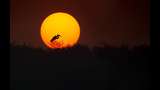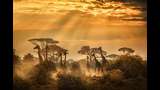 LI Zhemin
Bask In The Sunshine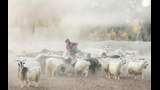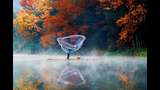 LIAO Shiqing
The Autumn Morning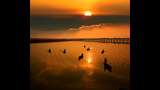 NIE Jingsheng
Late Xia Xiang Yao Lake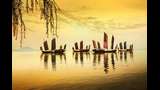 ZHONG Weidong
A Sunset Ship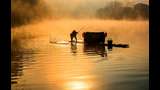 LIAO Ming
Morning Fishing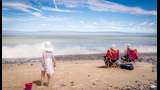 GEORGET Christian
Intrigue À La Plage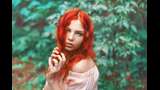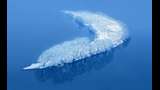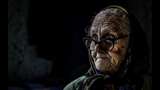 BASHA Rabia
Old Perspective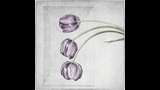 GARIN Catherine
Les Tulipes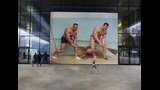 BERNKOPF DR Alois
Lentos Museum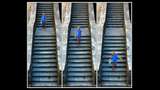 KASCELAN Milorad
Down Stairs - Triptych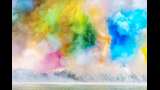 XUE Laiqin
Bright And Colorful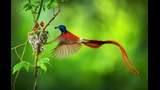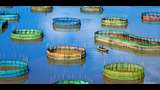 LI Siping
Seven Colored Fishing Grounds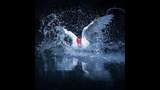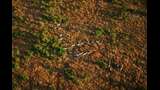 YOU Hua
The Elves On The Prairie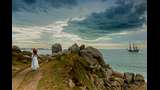 CRIAUD Sandrine
Le Chemin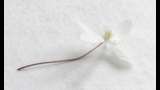 VAINES Sue
Clematis Armandii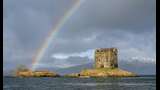 TURNER Clive D
Rainbow Over Castle Stalker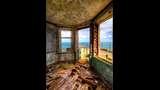 LYON David
Room With A View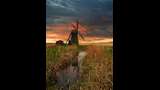 LYON David
Sunset At Herringfleet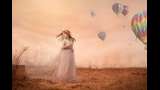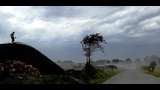 HIPSAGH Gyongyi
Charcoal Burner In The Wind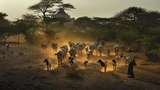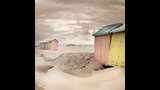 LABRUYERE James
Couleur Ciel Et Terre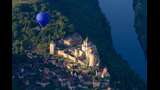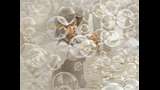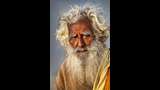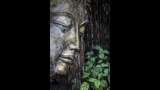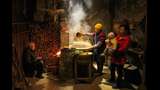 CHIANG Ka Chon
Village Kitchen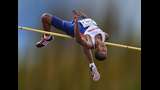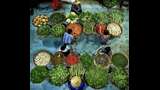 MAUNG Thi Ha
Night Bazaar On Street 2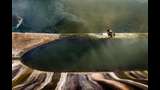 MUKHERJEE Chandan
Water Art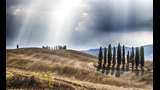 KONNARI Katerina
Sunbeams On The Meadow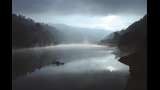 PAN Chaoyang
Llight And Cloud Shadow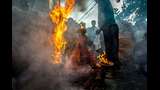 SIROHIYA Saurabh
The Fire Of Faith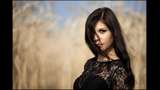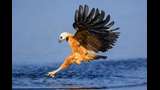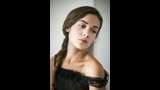 MORAWSKI Janusz
Sabina 13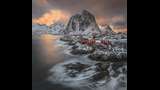 ALESHCHENKO Sergey
Hamnoy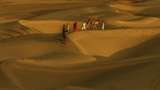 DASGUPTA Dipankar
Returning Back Home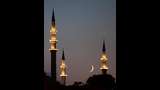 EDWARDS Alan G
Minarets At Moonset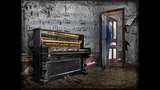 TALLIER Frederic
Le Vieux Piano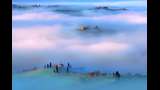 TOMELLERI Giuseppe
Misty Sunrise Nr 1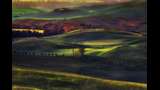 TOMELLERI Giuseppe
Val D Orcia Nr 1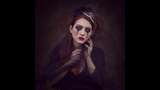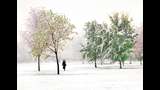 BOWN Richard
A Walk In The Snow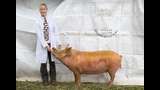 BOWN Richard
Tamworth Two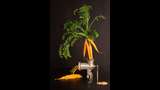 HOSTERT-MARX Jeanny
Der Karottenschneider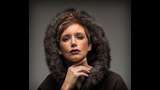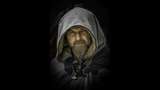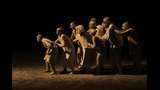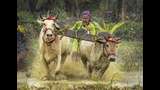 DASGUPTA Kajari
Moichhora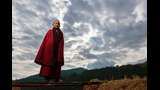 ALIBRAHIM Ahmed
Small Monk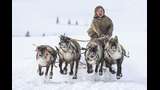 VLADIMIR Alekseev
In Yamal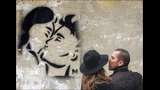 DUFAU Françoise
Le Baiser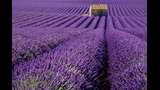 BOULANGER Jean
In The Lavender Fields 1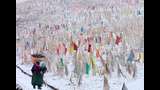 ZHENG Xiaoyun
Spring Snow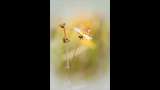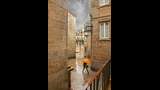 SUSTRAC Bernard
Fuyions L'Orage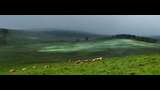 MAILLOT Marie-Hélène
La Margeride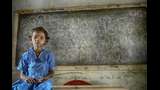 EROS Ceccherini
Bambina A Scuola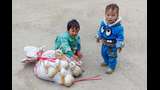 SARGEANT Anne
Arrivage De Canards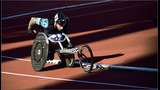 SAMOYAULT Guy
Ombre Et Lumiere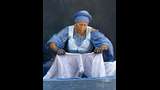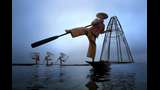 MIN Zaw
Traditional Fishing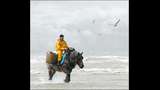 FAUCOMPRÉ Jean-Luc
Pêche Traditionelle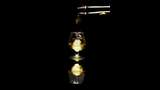 MASSCHELEIN Philippe
Petite Douceur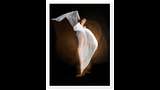 VANNEUVILLE Jacques
Flamme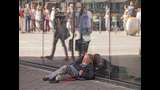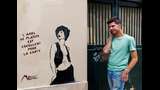 COHEN Jean
Abus De Plaisir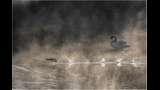 MONESTIER Robert
Ricochets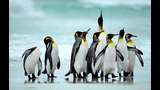 JOUAUX Eric
Sortie De Bain 2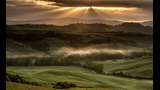 ÁKOSNÉ Ecsedi
A Sign Of Heaven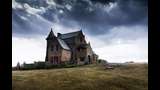 LARROCHE Philippe
La Maison Hantée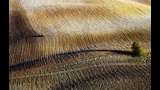 PELLE Francesco
Marche Landscape 2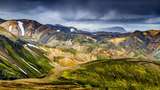 LHERMITTE Yves
Landmannalaugar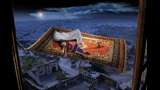 ALLIOT Jean-Louis
Le Tapis Volant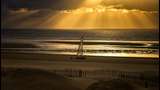 MEERTENS Jacqueline
Char À Voile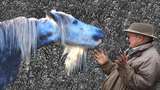 WELFORD Peter-M-
Horse Whisperer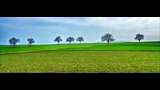 LAROQUE Bernard
Toscane Auvergnate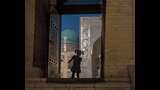 PANAJOL Véronique
Belle Découverte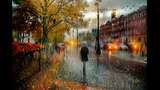 EDUARD Gordeev
Nevsky Prospect. October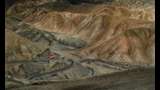 DUTTA Goutam Kumar
Curve_Road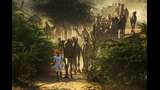 CHATTOPADHYAY Suman
Camels In A Row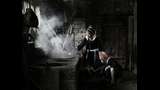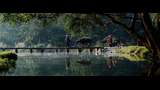 CHEANG Sherman
Across Stone Bridge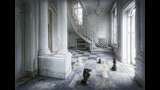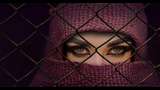 YEOH Fendy P.C.
Looking Behind The Fence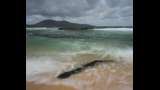 WOOLGAR Christine
Borve Shoreline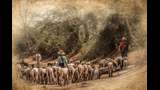 DUMONT Béatrice
Retour De Pâturages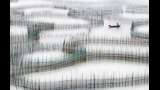 CHAU Chun Yip
In The Fishing Pond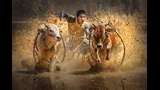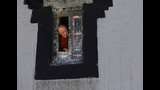 LEI Zunhui
Prisoner's Cage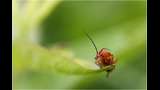 BAILLY Michel
Insecte Clairon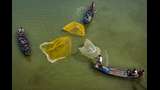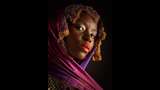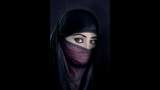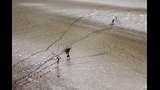 BISWAS Mukta
Wood Collecting Family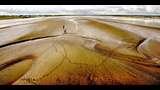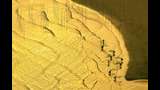 RAO Qi
Sunset Illuminating The Way Home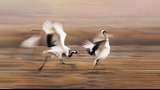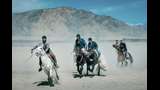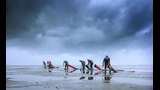 LI Jidong
Fishing Song Of Intertidal Zone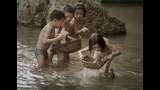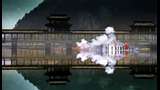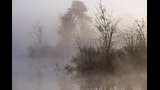 HOP John
Oisterwijkse Vennen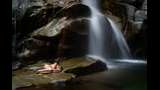 ZURMÜHLE Martin
Sleeping Under The Waterfall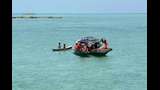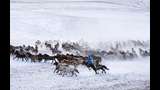 PANG Hongwei
Lasso Horses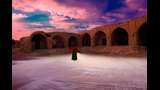 MOHAMMAD ALI Shamseddin
Girl Of Dust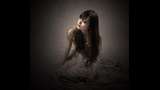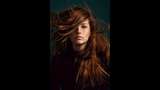 AKRAM Niksefat Zendehdel
Fluid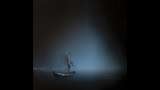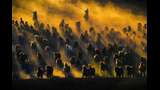 CAO Yanhu
Pastoral In The Field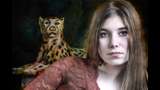 HOUMAN Robert
Yeux De Pantheres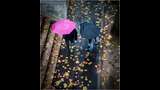 CHATELAIS Jean-Louis
Sous Les Parapluies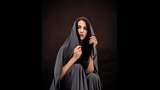 KRANOS Pantelis
Alone In Her Heart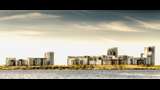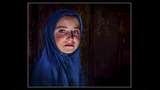 ABHISHEK BASAK Abhishek
Girl In Blue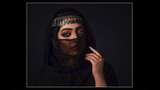 ABHISHEK BASAK Abhishek
Arabian Look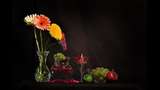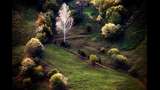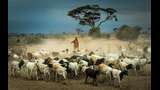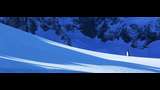 ZHANG Xiangli
Antarctic Elves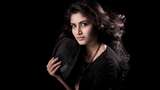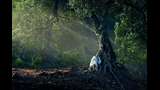 LIU Jiazi
Unter Den Linden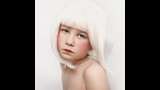 TSYHANOVA Tatsiana
Snowwhite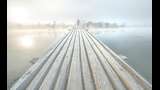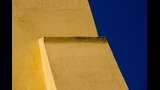 SÁFÁR Szabolcs
Structure In Yellow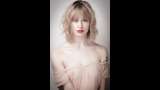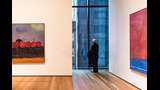 PELTZER Francois
The Moma Man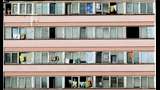 BOZIC Predrag
The Dormitory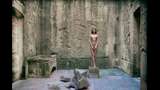 LEGRAND Jean Luc
Mary Statue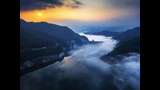 LIU Zhiquan
Morning Rhyme Of Wujiang River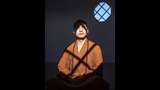 LIU Zhiquan
Asking Buddha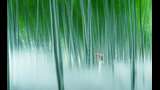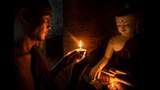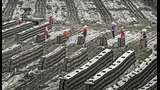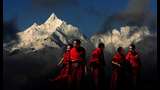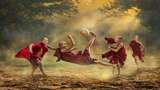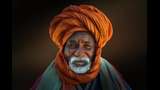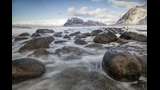 COUCHMAN Robin
Utakleiv Beach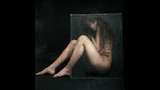 BARRILLIOT Christian
Folie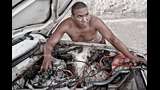 JAGAU Erika
And How To Go On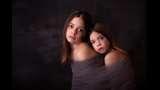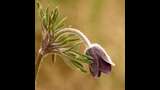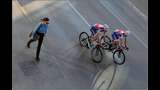 PROLE Dragan
Lady And Cyclists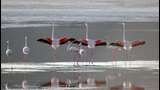 MEENAKSHISUNDARAM Suresh
Flamboyance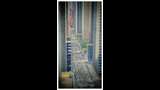 SCHWEITZER Sylvie
Nyc. 6th Avenue. Biking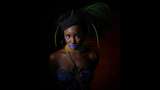 GALON Derek
Green Over Brown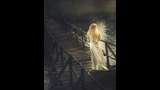 KUMPULAINEN Kari
Looking For You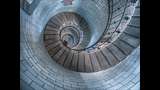 BUSHE Catherine
Spiral Form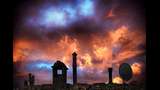 BUGLI Pietro
Sunset On The Roof Of My House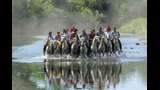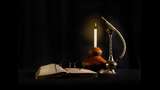 BHATTACHARJEE Partha Pratim
Rest Of Life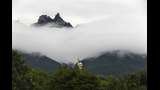 HONGHONG Chen
The Fairyland Of Mount Jiuhua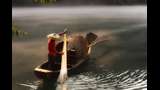 CHIANG Ka Chon
Casting A Fish Net
YOUNG Alan
The Evil Doctor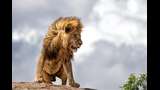 PAOLUCCI Paolucci
Le Roi De La Savane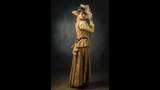 VIZE Joseph
The Lady In The Feather Hat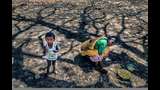 MUKHERJEE Chandan
Life Under Shade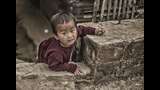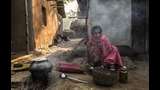 KOTSONIS Romos
Edro Storm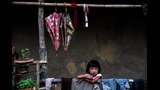 BHATTACHARYYA Surhit
Lonely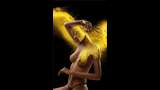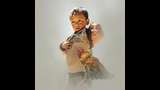 LIU Yong Ming
Go To The Market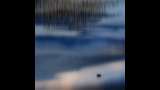 SU Mingzai
A Boat Passed By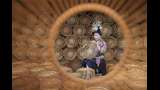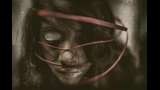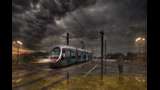 BARONI Pierfrancesco
A Rainy Day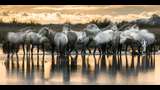 JUILLERAT Catherine
Chevaux De Camargue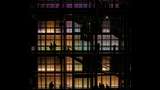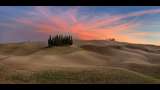 ALESHCHENKO Sergey
Toscana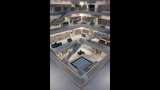 DIXON Colin
Stuttgart Bibliotek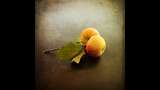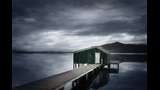 RUSHTON Helen
New Zealand Boat Shed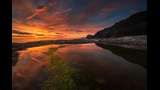 FROEYSTEIN Gaute
Sunset At Mjelle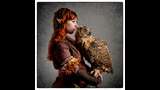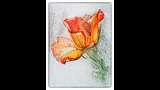 SELZER Klaus-Peter
Frozen Flower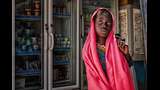 TAGLIANI Roberto
Sudanese Beauty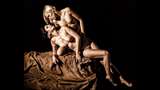 VAN ROMPAEY Diederik
Taschka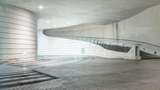 STANLEY Paul
The Car Park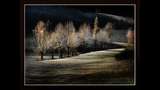 DUBOIS Marc
Gelées Matinales Au Pieds Du Mont Lozère.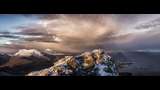 ALFHEIM Olav-Inge
Volandstinden I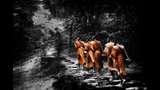 CHEONG Edward Chee Hong
Back Home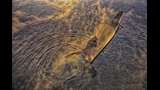 CHEONG Edward Chee Hong
Lake Fishing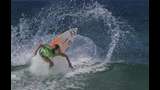 LEE Grace Can
Stepping Beyond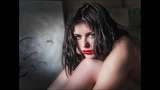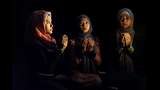 NHAN Le Hoang
Thanh Tam 2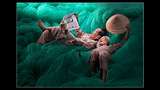 THANG Huynh Tan
Hanh Phuc Nhat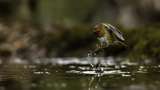 SCHEIBEL Bruno
Perdu De Vu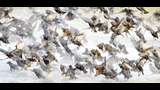 MARCHI Franco
Starlings In Flight After Bathroom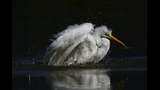 MARCHI Franco
Heron In Bathroom (2)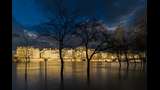 VIDY Sebastien
Couleurs D'Hiver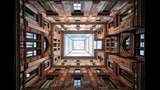 DENG Songquan
Beautiful Ceiling With Decorations In Rome, Italy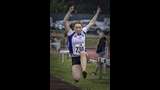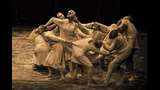 HENRY Guy
La Danse De Maguy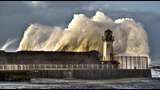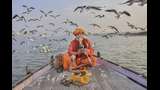 DASGUPTA Kajari
A Brave Man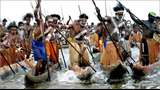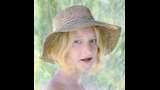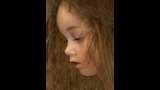 PEDELMAS Marie-Arlette
Pétronille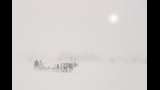 NOVIKOV Vitaliy
Through A Blizzard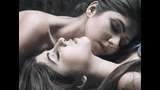 MUKHERJEE Chandan Kumar
Relax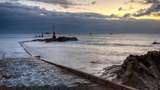 VOIRIN Michael
Pavés Dans La Mer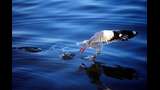 TANGMANPOOWADOL Hansa
Hunt By Flying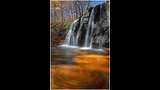 TRINQUECOSTES Daniel
Cascade De Lacessat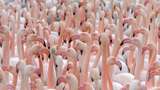 MARCEL Jacques
Multitude Rose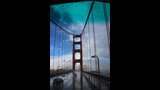 LE GALLO Martine
Sous La Pluie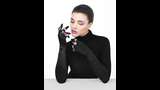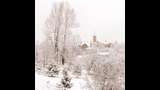 SARGEANT Anne
Eglise Enneigée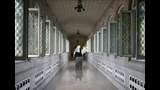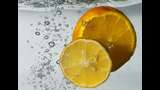 MASSCHELEIN Philippe
Plongeon De Fruits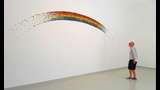 ROUSSEAU Jean-René
Arc En Ciel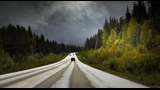 ROUSSEAU Jean-René
On The Road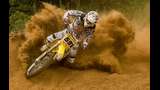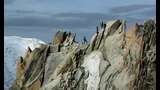 MONCHIET Geneviève
Ascension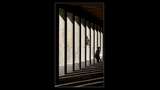 JERLEMAR Nils-Erik
Woman And Shadow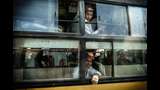 AMENTA Armand
Assis Et Couche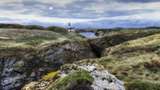 LARROCHE Philippe
La Belle Lande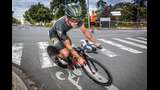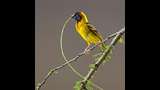 CHÉRIOT Thierry
Tisserin Africain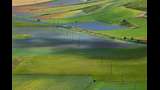 PELLE Francesco
Linea Elettrica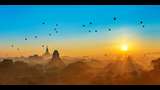 LEUNG Wing Chung Kenneth
First Light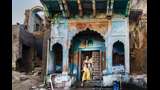 SAMANTA Joyraj
Life In Vrindavan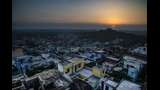 SAMANTA Joyraj
Nandgaon Sunset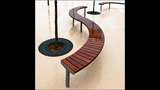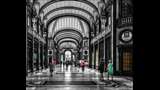 LAROQUE Bernard
Galerie Turinoise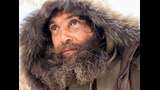 VOLLMAR Jean-Claude
Regard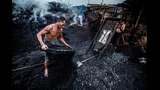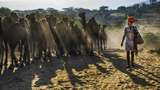 CHATTOPADHYAY Suman
The Ruler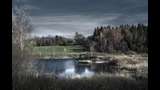 VLADIMIR Asriyan
Тихая Россия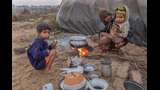 BHATTACHARJEE Joydeep
Homeless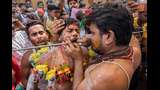 BHATTACHARJEE Joydeep
Painful Piercing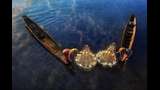 LAKSONO Handi
Inle Lake Fisherman
DUMONT Béatrice
Parcours Chromatique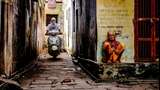 HALDER Bhaskar
Story Of Benanas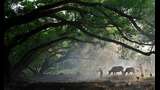 CHAU Chun Yip
Under The Big Tree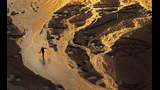 CHAU Chun Yip
Golden Seashore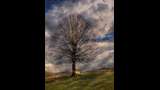 BUSSIERES Michele
Auprès De Mon Arbre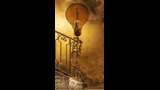 BUSSIERES Michele
Que La Lumière Fut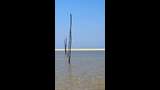 DE L'ARC Ghilaine
Au Large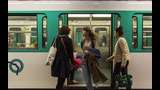 JIN Renyin
Subway Of Paris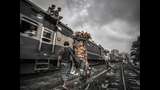 KUANG Ya
Vendor On Train Track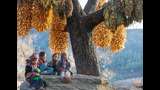 LEI Zunhui
Enjoy Sunshine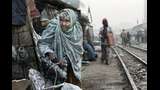 LI Ming
The Old Woman In The Slum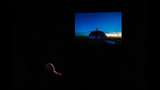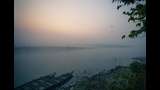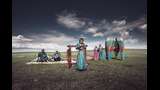 XU Yueqing
Relocate In Summer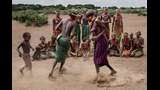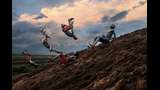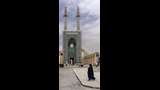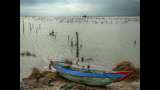 LE SOUCHU Yann
Le Lac Phu Loc.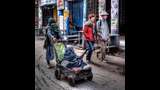 CARDONATI Luciano
Indifferenza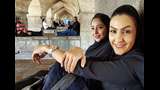 CARDONATI Luciano
Relax In Iran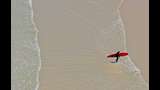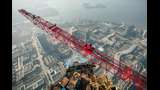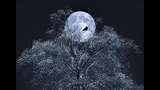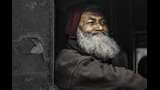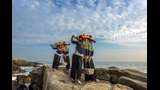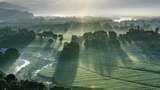 SONG Yunxia
Morning Ray In Small City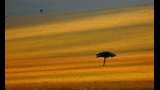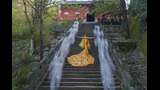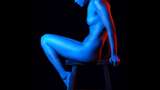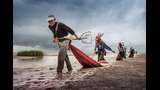 LI Jidong
The Old Man And The Sea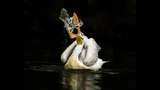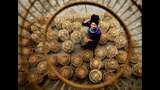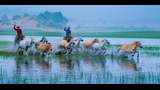 ZHOU Lihe
Galloping At Full Speed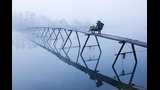 XIA Xuejun
Morning Tune Of Village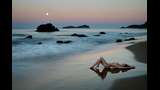 ZURMÜHLE Martin
Land Of The Fullmoon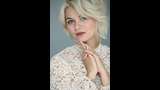 SCHWEDEN Wolfgang
Lace Shirt 1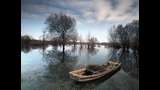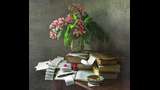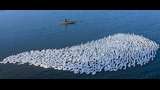 SHUI Qinghua
Geese Looks Like The Whale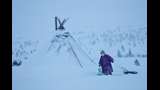 HUANG Haiyan
The Nenets44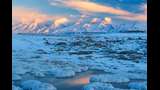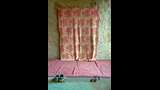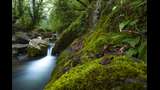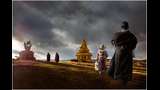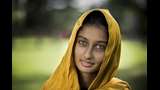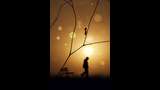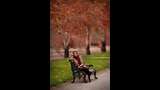 SIAVOSH Ejlali
Fall Of Dreams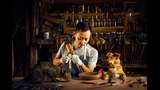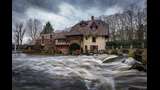 LACHAUD Denys
Le Vieux Moulin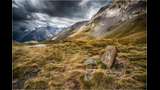 CHATELAIS Catherine
Col Des Espécières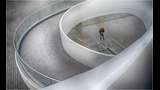 CHATELAIS Catherine
Montée Au Volcan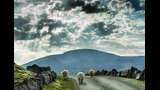 BAILLEUL Odile
Sur La Route Des Moutons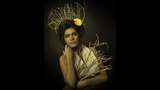 MAZUMDAR Durba
The Thorns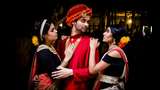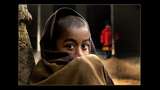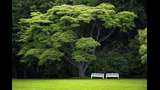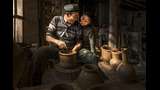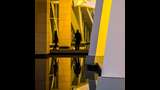 GEORGET Christian
Alors, Tu Arrives !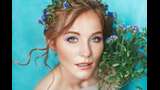 TSYHANOVA Tatsiana
Flower Spring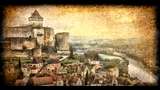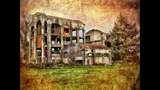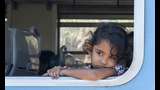 REBOLA Muriel
Waiting For The Train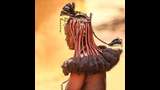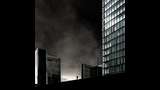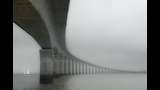 BOUQUIER Guy
Pont D El'ile De Ré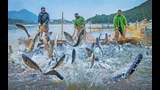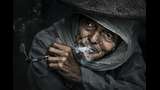 WU Jian
The Old Man Who Smokes The Dry Smoke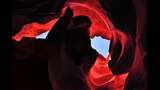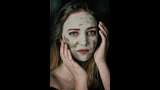 BARRILLIOT Christian
Element Terre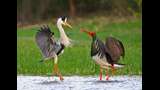 KRANITZ Roland
Bird Dancing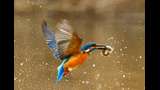 KRANITZ Roland
Kingfisher With Prey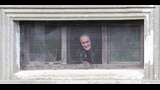 HIPSAGH Gyongyi
Looking Around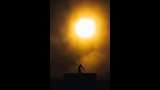 LEON Bijelic
Violin Dance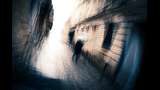 ARNOULD Jonathan
Mondes Parallèles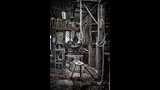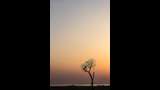 PREVOST Christian
Aurore Corse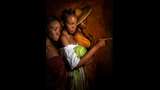 GALON Derek
I Put A Spell On You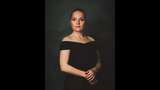 KUMPULAINEN Kari
Portrait Of Laura 1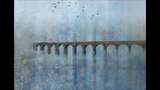 BUSHE Catherine
Bridge Of Dreams
BUGLI Pietro
Landscape With Tractor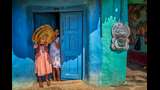 ROY CHOUDHURY Parijat
Goddesses Of Charida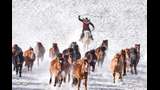 HASSAN Ahmed Mohamed
Training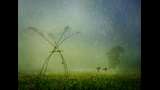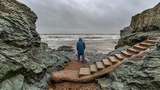 DUMANGIN Jacky
Escalier De Sion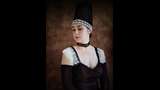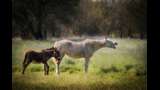 NIRON Jean-Michel
Hennissement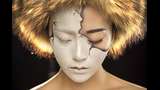 JINHUI Hu
Heart Is Broken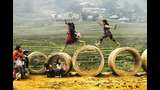 NGUYEN Vu Phuoc
Children In Sapa Vietnam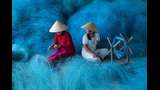 NGUYEN Vu Phuoc
Vietnam Net Mending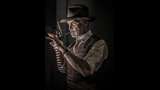 VIZE Joseph
Private Investigations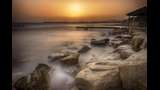 KONNARI Katerina
Golden Sunset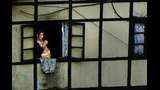 MUKHERJEE Swapan
Expectant Final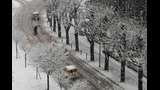 TARANTINI Francesco
Prudent Steps21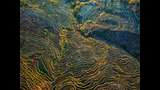 DING Chaozhi
Overlooking The Series 1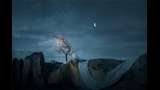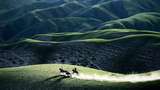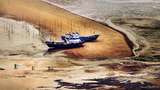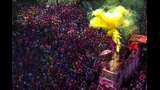 ROY Debashish
Shades Of Holi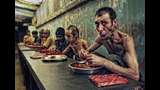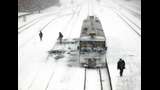 GORJANSKI Jasmina
Last Station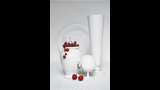 HUYNH Chuy Chay
Les Grains Rouges
HUYNH Chuy Chay
Araignée Et Géranium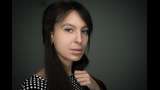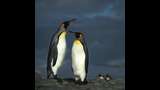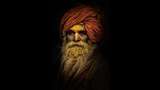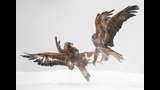 FROEYSTEIN Gaute
Fighting In The Air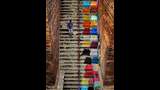 SAHA Shibasish
The Story Of Colorful Stairs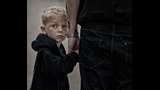 LORRAINE Hardy
Stay Close Son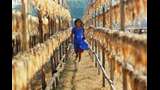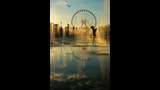 SOKOLOVA Alla
Water Music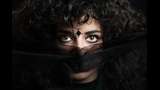 STEFANONI Stefano
Tracy 4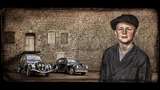 TALLIER Frederic
Belle Epoque