Salon Daguerre 2018 - Projected Images / Open theme, monochrome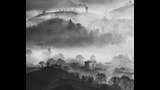 Médaille d'Or PSA
HUANG Zeyuan
Inky Tea Village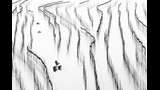 Médaille d'Or FIAP
ZHENG Xiaoyun
Beach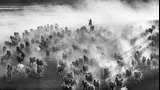 Médaille d'Or RPS
LIAO Ming
Become An Immortal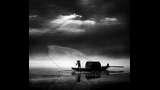 Trophée FPF
GAN Yongan
Morning Arrest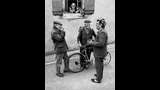 Médaille d'Argent PSA & Coup de Cœur Michel Cambon
PEDELMAS Pierre
Rigolades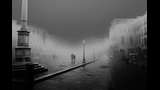 Médaille d'Argent FIAP
PELLIZZARO Vincenzo
Nebbia A Padova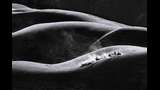 Médaille d'Argent RPS
AN Xiping
Herding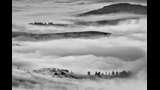 Médaille d'Argent FPF
TOMELLERI Giuseppe
Early Morning Nr.2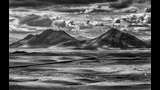 Ruban FIAP
HARATYM Jacek
Valley Of Rapture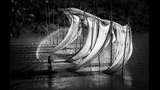 Ruban FIAP
FU Kangsheng
Sunburn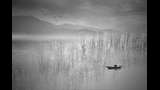 Ruban FIAP
DUTTA Goutam Kumar
Solitary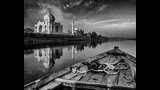 Ruban FIAP
KRISPRIMANDOYO D Agung
Taj Mahal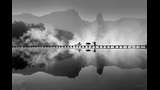 Coup de Cœur Gilles Hanauer
NIE Jingsheng
Mugui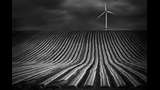 DE WILDE Eddy
Eolienne Et Sillons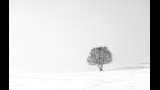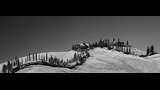 SAMOYAULT Guy
Courbe Siennoise Bw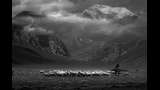 ZHENG Xiaoyun
At The Foot Of The Snow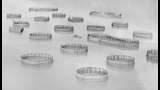 LI Siping
Picturesque Seine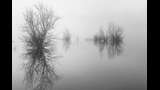 ANIC Mladen
Simply Nature 2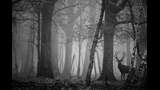 ANDRIEUX Thibault
Ambiance Automnale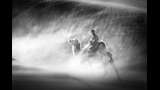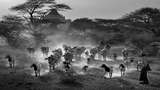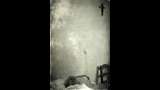 Coup de Cœur François Texier
PIRES DIAS José Manuel
Dormir Pour Ne Pas Partir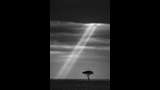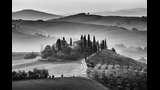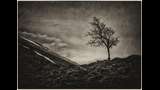 GARIN Catherine
Behorleguy 2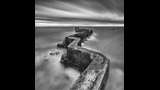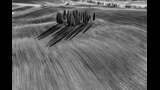 TAGLIANI Roberto
Val D'Orcia 1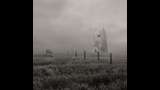 NAVID Sajadieh
Old Moment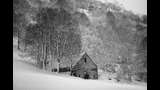 CHAMPENOIS Jacky
Buron Cantalien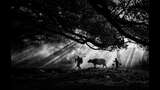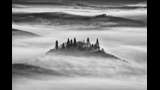 TOMELLERI Giuseppe
Early Morning Nr.1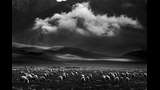 ZHENG Xiaoyun
White Clouds Fluttering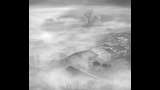 YUAN Wenhui
Ink Mountain Village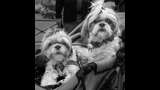 MORITZ Vicki
Paris Dog Transport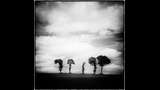 CHATELAIS Jean-Louis
Les Arbres Du Bocage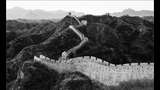 KWAN Phillip
Great Wall At Dawn Bw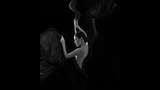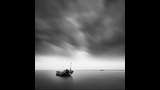 CHEN Lin
The Sea Breeze Gently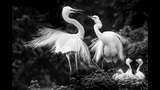 CHEN Jianglin
A Happy Family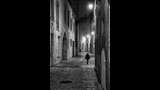 MOSTKOWY Dominique
Rue Des Trois Maries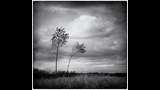 CHATELAIS Catherine
Sur Les Chemins De L'Orne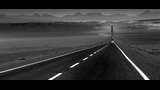 ROUSSEAU Jean-René
Patagonie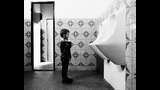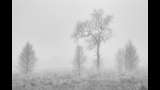 MEERTENS Jacqueline
Fagnes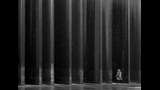 GORJANSKI Jasmina
Girl And Giants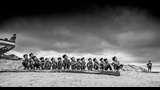 YE Wei
When The Wind Blows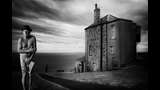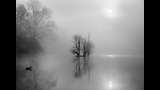 JEANMONOD Philippe
Lever À Ecluzelle 1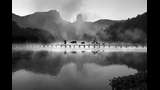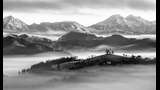 COUCHMAN Robin
Misty Valleys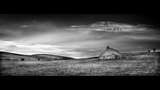 SUSTRAC Bernard
Buron La Montagne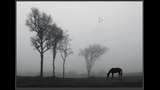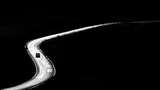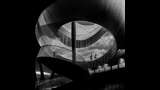 BARONI Pierfrancesco
Lungo Le Scale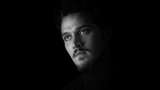 FARRET Alain
Théo Attentif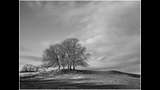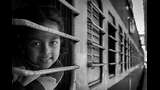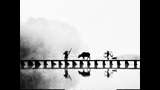 CHEONG Edward Chee Hong
Bull Crossing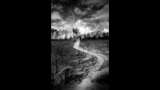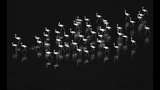 HU Qiusheng
The Phantom Of The Opera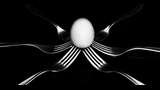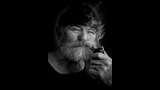 GEUS Serge
L'Homme À La Pipe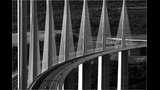 BACLE Jean Claude
Viaduc De Millau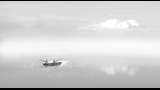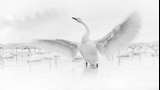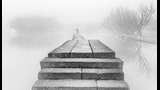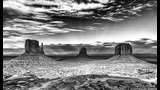 DELLANAVE Gabriele
Monument Valley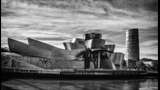 AMENTA Armand
Guggenheim M1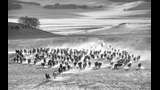 WANG Wei
Ten Thousand Steeds Gallop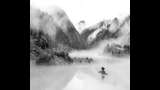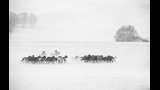 WANG Wei
The Boundless Plain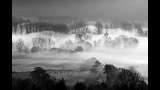 FARRET Alain
Brouillard D'Automne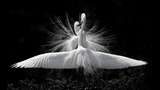 WAN Li
Be Passionately In Love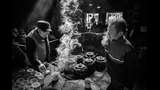 LAKSONO Handi
Morning Tea Bw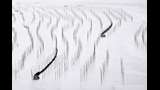 RAO Qi
Wandering Dragon In The Sea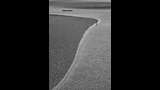 SAHA Shibasish
The Alone Walker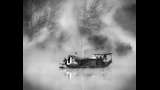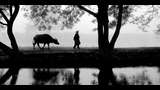 CHEANG Sherman
Working In The Morning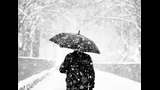 Coup de Cœur Naïma Achour
GORJANSKI Jasmina
Winter In Black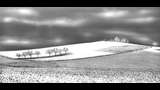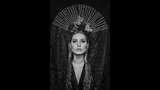 TSYHANOVA Tatsiana
Mona Dariya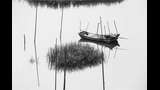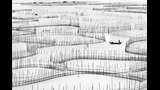 HUANG Zeyuan
Cruise Of Purse Net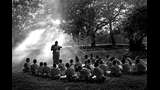 CHEONG Edward Chee Hong
51 Morning Prayer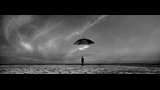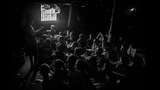 DUTTA Dr.Amit Bijon
Student Teacher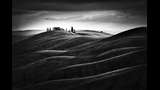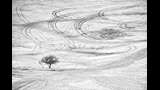 HASSAN Ahmed Mohamed
Black Circles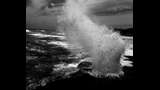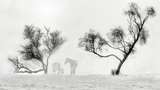 DELON Jean Claude
Matin Laiteux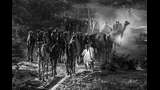 CHATTOPADHYAY Suman
On The Way To Fair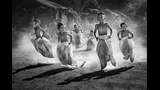 ARNALDO PAULO Che
Happy Childhood 3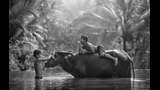 AIROSA Alexandrino Lei
Buffalo Bathing 02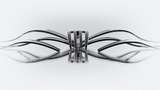 BRACHTENBACH Marco
Gourmet Curves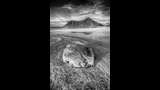 MARTIN Jacky
Rock And Montains 1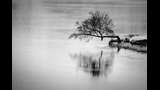 BINGHAM Richard
Loughrigg Tree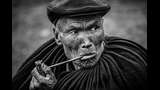 WANG Shibo
Snatch A Little Leisure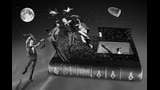 Coup de Cœur Yoko Tsukuda
ALLIOT Jean-Louis
Autour De La Lune.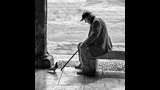 PEDELMAS Pierre
Le Rendez-Vous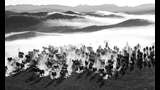 LI Zhemin
Ten Thousand Steeds Gallop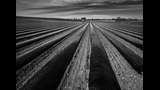 LEGRAND Jean Luc
Les Couches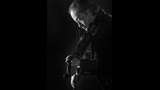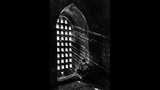 LAKSONO Handi
Learning Bw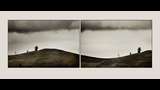 DUBOIS Marc
Col Des Tribes. 48. Juxtaposition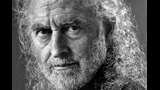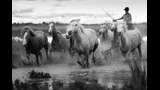 JUILLERAT Catherine
Galop Dans L'Eau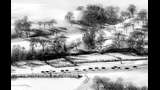 LI Jianping
Returning Way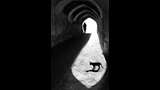 KIARANG Alaei
The Cat And The Passerby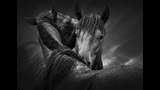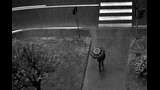 TARANTINI Francesco
There Was A Storm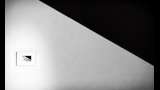 BERNARDON Claude
Triangle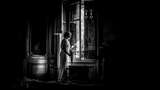 GERLINGER Anne
Ombres Du Jour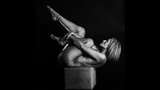 BARRILLIOT Christian
Bronze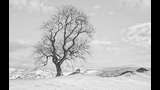 LORRAINE Hardy
Winter Grazing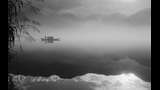 WEI Fangru
Boat In The Fog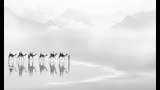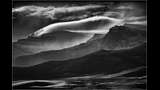 THOMAS Neville
Chill Factor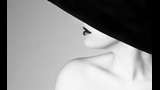 KONNARI Katerina
Fashionista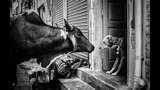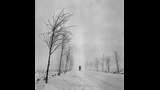 LI Ming
Rider On Cloudy Day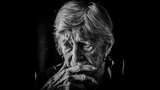 DUVERGÉ Jean-Pierre
Jeannette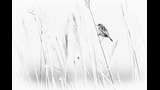 MATHIAS Gerard
Dans La Roseraie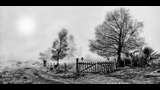 DELON Jean Claude
Saint Aubin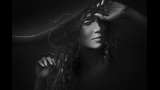 AKRAM Niksefat Zendehdel
Drowned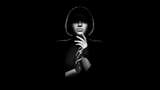 AKRAM Niksefat Zendehdel
Explicit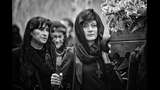 MORIO Françoise
Pénitente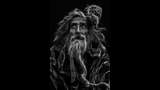 SAHA Shibasish
The Hairy Sadhu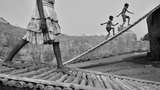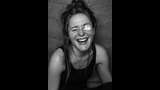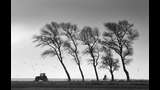 DE JONG Franke
Traffic And Trees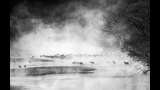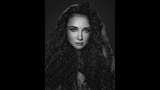 TSYHANOVA Tatsiana
Jewish Girl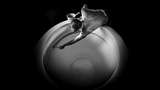 LIAO Jianhui
Porcelain Life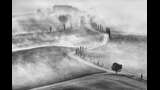 TOMELLERI Giuseppe
Foggy Morning 4 2018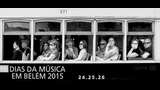 BOULANGER Jean
Carris Tram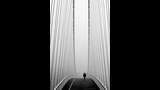 GORJANSKI Jasmina
Misty Morning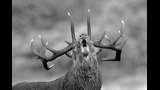 JEANMONOD Philippe
Richmond's Brame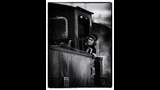 LANDON Patrick
La Vie Du Rail 1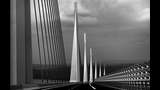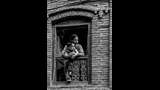 VAIDYA Prashant
Mother With Child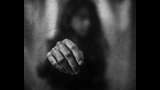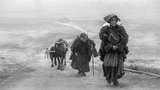 LIU Yong Ming
A Long Way To Go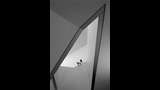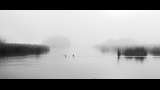 MONESTIER Robert
Poursuite Dans La Brume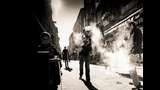 LARROCHE Philippe
Vapotage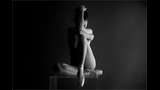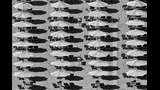 PELLE Francesco
Ombrelloni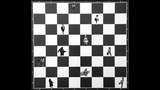 JINHUI Hu
Life Is Like Chess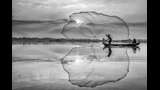 LEUNG Wing Chung Kenneth
Sunrise Fishing Bw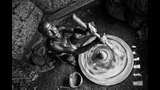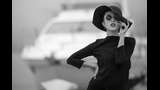 AIROSA Alexandrino Lei
Fashion Girl 04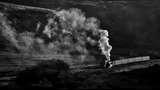 YOUNG Alan
Steam In The Valley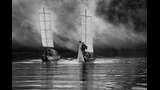 TABORDA Joao
Fishing In The Fog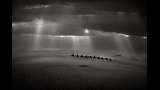 WEI Linda Ky
Heading Home2 Mono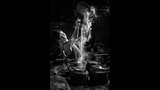 LAKSONO Handi
Toast High Bw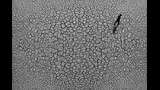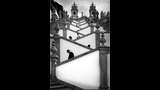 PIRES DIAS José Manuel
Bom Jesus Nb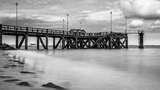 JOULIN Pierre-Yves
Le Quai Des Brumes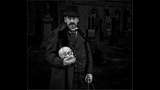 DAFFIN Stuart
The Night Manager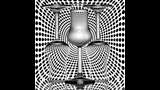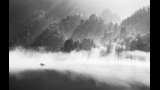 LEI Zunhui
Boating In The Fog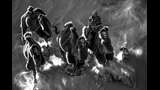 LI Yushan
Heroic Style In The Desert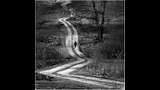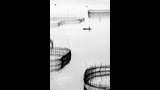 ZHANG Yongjiang
Lonely Boat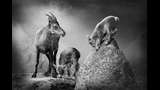 PALFRADER Josef
Frue Uebt Sich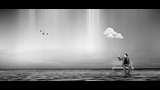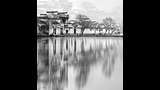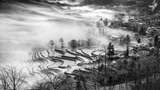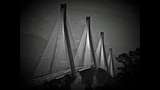 TOUSSIMIS Dimitris
Rio Bridge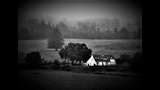 TOUSSIMIS Dimitris
White Cottage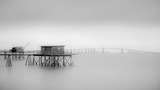 CALLENS Frank
Les Pecheries De St Brevin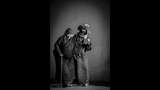 SUO Nan
Mother And Daughter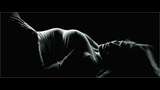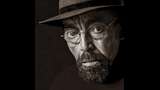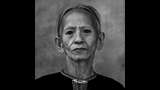 LEHERPEUR Martine
Femme Lantène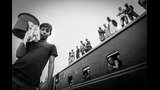 SHUI Qinghua
The Boy Selling Water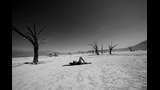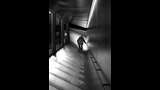 LARSEN Finn E.
In Tirpitz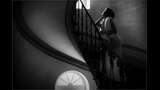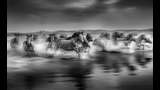 ZHANG Mingyou
Fast & Furious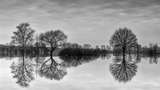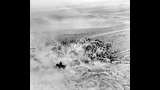 XIA Wenchuan
The Boundless Makino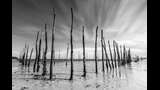 JOULIN Pierre-Yves
Pignots Au Vent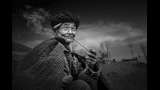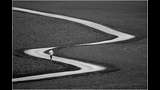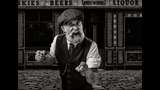 VIZE Joseph
Mind Your Manners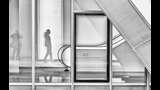 AMENTA Armand
Pere Et Fils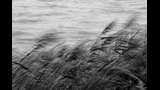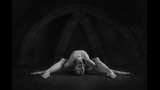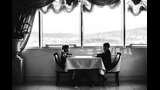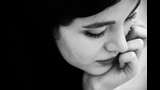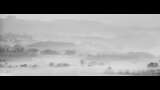 LORRAINE Hardy
Rolling Mist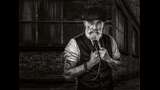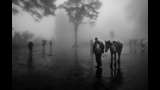 BASU Dwaipayan
Misty Mall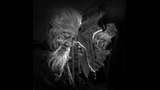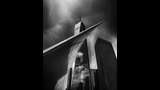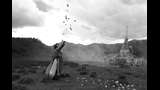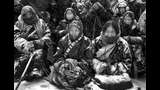 RONG Qingjun
Regardless Of Wind Or Snow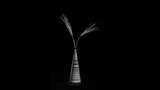 ZUFFO Emanuele
Due Spighe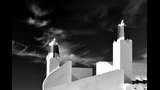 TARANTINI Francesco
Architecture In Bw1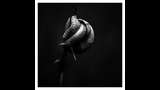 CAMUS Gwenole
Le Contorsionniste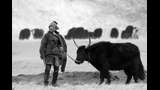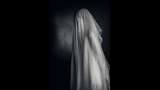 BARRILLIOT Christian
Fantome Voile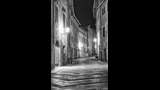 RAYNAUD Max
San Geminiano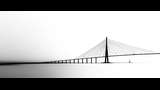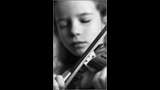 CORTIAL Lazoura
Violon Dans L'Âme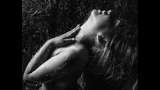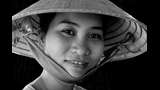 LE SOUCHU Yann
Sourire Dans La Riziere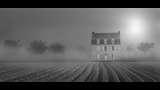 FAUCOMPRÉ Jean-Luc
La Maison Dans La Brume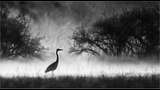 PELLEGRI Olivier
Graphic Morning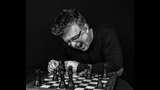 SCHEIBEL Bruno
Echec Et Matt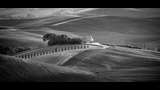 SAMOYAULT Guy
Toscana 151 Bw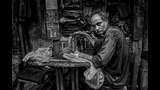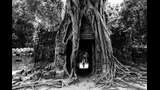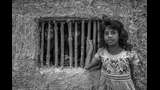 SIROHIYA Saurabh
The Childhood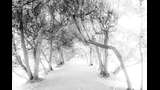 MARTIGNE Dominique
Si C'Était Le Chemin De La Cerisaie - 2017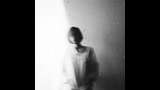 ELHAM Mahmoudi Farahani
Dreamless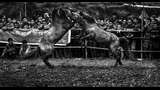 HUANG Xinghang
Fight Horses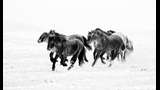 HUANG Xinghang
Return Home On Snow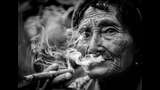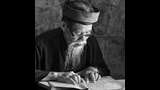 JUILLERAT Catherine
Astrologue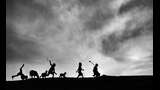 LIU Jiazi
Start With Happiness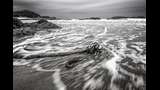 LIU Jie
Memory At The Sea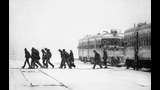 GORJANSKI Jasmina
Working Day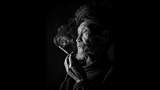 ZHONG Weidong
Old Smoke Cavity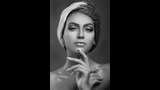 AKRAM Niksefat Zendehdel
Silver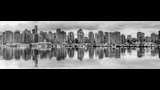 VENNER Pierre-Yves
Vancouver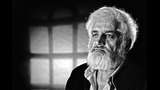 BRACHTENBACH Fernand
Ravens On Winter Tree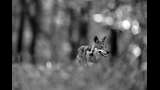 BUSQUETS PLAJA Albert
Lupus
AKRAM Niksefat Zendehdel
Hermit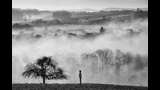 ZADRAPA Stéphane
Recueillement (Reverence)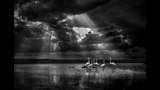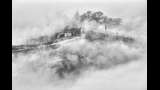 TOMELLERI Giuseppe
Foggy Morning 2 2018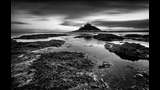 DRAUGE Philippe
Saint-Michael's Mount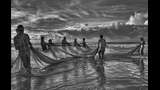 ROY Udit
Riders To The Sea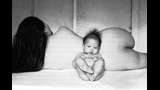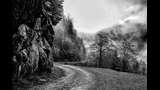 MORIO Françoise
Brumes Ariegeoises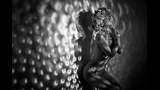 ZHU Hanju
Beautiful Body And Dream Shadow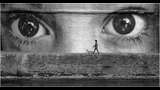 BACLE Jean Claude
Promenade Surveillee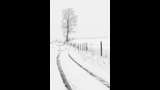 DE WILDE Eddy
Arbre Et Clôture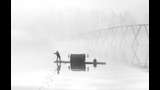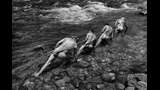 XIA Xuejun
Song Of Boat Trackers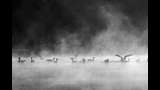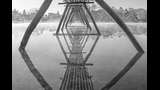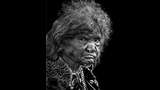 DUTTA Goutam Kumar
Angry_Look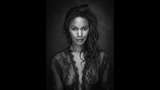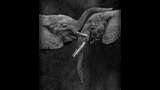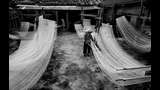 CHEANG Sherman
Hanging Noodles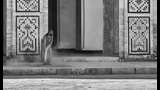 PANAJOL Véronique
Poussière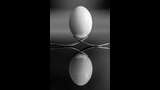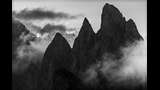 WOJCIESZAK Janusz
Whimsical Mountains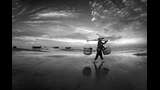 CHEN Chidi
On The Way Home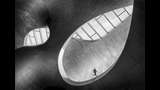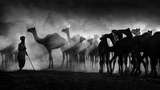 PUROHIT Abhishek
Sun Dust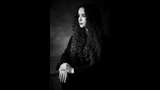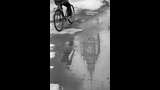 BHATTACHARJEE Joydeep
The Bigben Of Calcutta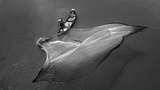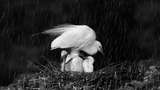 CHAN H.W.
Protect With Body Bw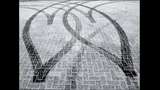 DR. BOETTCHER Michael E.
Reifenherzen Ii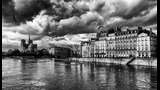 VIDY Sebastien
Bords De Seine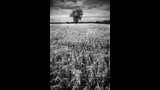 HERITIER Jacques
Le Solitaire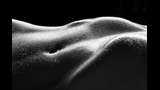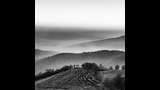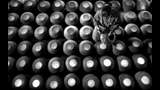 MAUNG Thi Ha
Painting On Pots M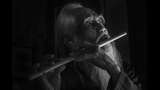 NGUYEN Vu Phuoc
Vietnamese Oldman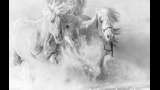 ZHANG Mingyou
Walk In Snow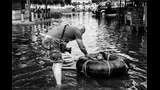 CARAMELLO Sylvie
Rencontre Avec Un Touriste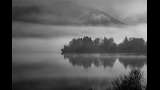 CHEN Chong
The Sunrise Of The Lake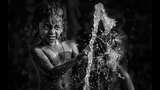 GURUSINGHE Mohan
Playing Kids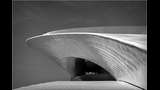 PIRES DIAS José Manuel
Poisson Pilote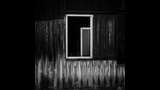 TAKATSUKA Koichi
Ghost Window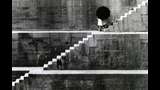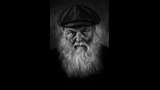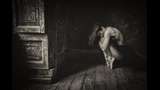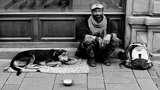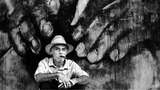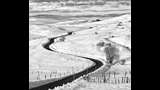 CHAMPENOIS Jacky
Valciviere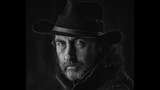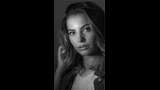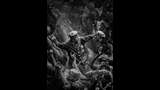 KRISPRIMANDOYO D Agung
Holi Celebration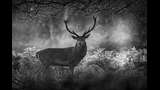 DRAUGE Philippe
Le Maitre Des Lieux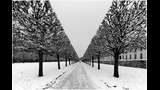 TRINQUECOSTES Daniel
Symetrie Á Rambouillet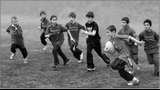 DUMAS Jean-Louis
Allez Les Petits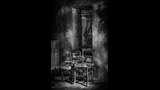 LANDON Patrick
Les Deux Chaises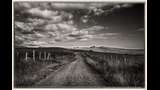 SUSTRAC Bernard
Chemin D'Estive 1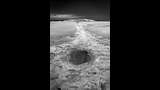 SUSTRAC Bernard
Les Salins De Giraud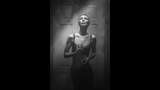 BIEGALSKI Marek
Madeleine Ii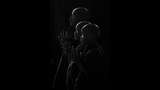 MIN Zaw
Pray For Peacefull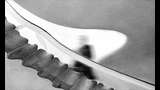 BOISSET Marie-Thérèse
Rampe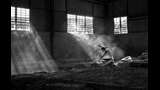 TAM Kam Chiu
Breaking The Rock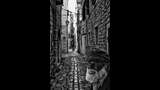 STANUSIC Ilija
Man From Slatine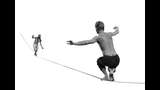 GENESCO Gérard
Equilibre Improbable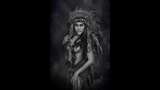 AIROSA Alexandrino Lei
Angel From The West 03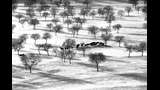 TABORDA Joao
Horses In Icy Stepp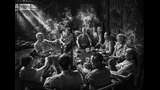 ARNALDO PAULO Che
Old Tea House 2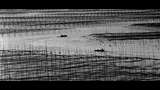 CHEANG Sherman
Evening Work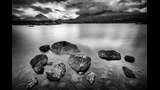 WOOLGAR Christine
Loch Caol Tranquility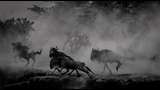 KOZOK Corinne
Wildebeest Panic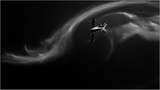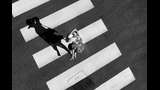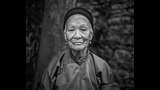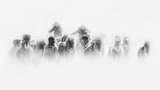 LI Yushan
Galloping In The Snowy Wild
WEI Fangru
Morning Fishing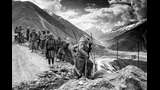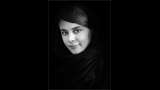 CARDONATI Luciano
Bellezza Persiana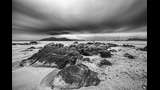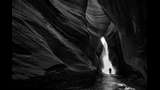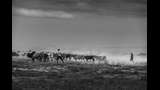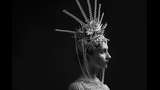 GUO Ying
The Girl Wearing Beaded Crown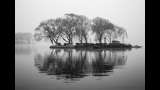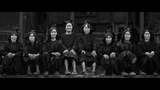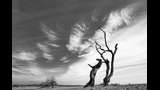 HOP John
Loonse En Drunense Duinen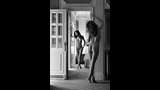 ZURMÜHLE Martin
Late Night Encounter B&W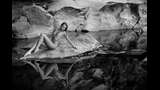 ZURMÜHLE Martin
The Young Lady And Her Reflection B&W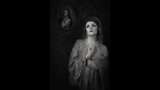 POWER Bill
Beautiful Desire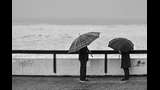 MANTEAU Christian
Tempete Sous La Pluie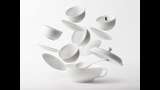 KOLECKI Ewa
Vaisselle Mouchetée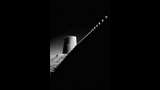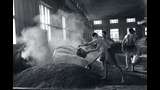 WANG Xinhong
Traditional Brewing 3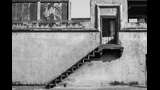 AMIRHOSSEIN Honarvar
Stairs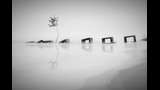 MOHAMMAD Hemmaty
A Tree In The Sea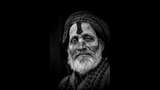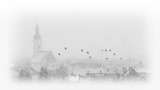 UZSÁK Zoltán
A Winter Story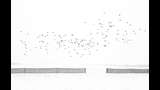 PAPP Elek
Carrying Faggots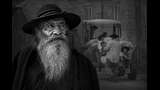 PAPP Elek
They've Gone Away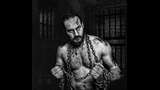 MURRAY Eileen
The Prisoner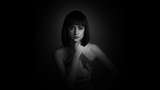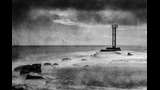 LE FUSTEC Sébastien
Le Plongeoir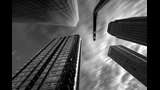 GAN Yongan
Large Building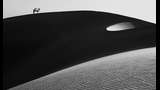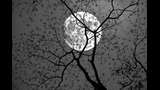 DU Xueping
Full Branches Of The Moon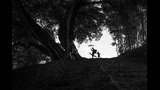 FU Kangsheng
On The Way Home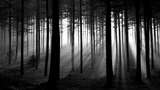 ZHONG Weidong
Light Of The Forest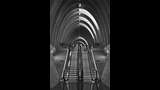 BRACHTENBACH Fernand
Moving Stairs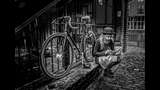 GEORGET Christian
La Fille À La Bicyclette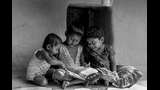 DEY Pradyut Kumar
Read With Enjoy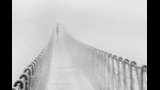 FANG Shuitan
Beauty In The Fog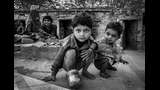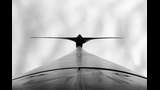 SÁFÁR Szabolcs
Wind Turbine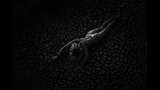 BASHA Rabia
And God Created Woman Bw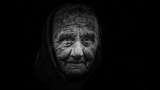 BASHA Rabia
The Old Woman Bw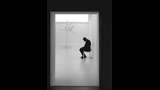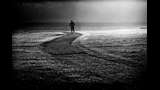 DUVIVIER Matthias
Joggeur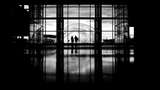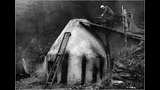 KASCELAN Milorad
Stoker 3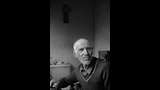 KANUNNIKOV Viktor
At Home 2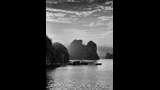 FAUCON Claudine
Filet De Pêche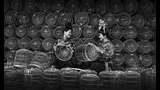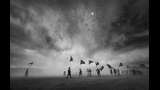 XIA Wenchuan
A Praying Team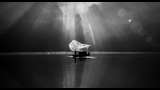 YUAN Wenhui
Morning Catch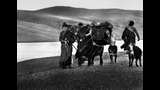 YUAN Jianbo
The Return Of The Wind And Snow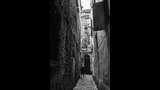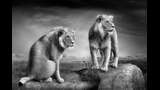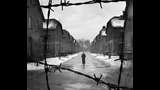 TURNER Clive D
Auschwitz Revisited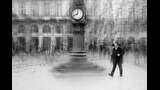 GORGE Stéphen
Un Homme Pressé
GERLINGER Anne
Reflet Ried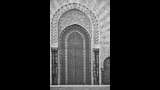 JAGAU Erika
How Tiny The Person Is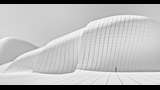 AL MUSHAIFRI Abdulla
Hayder Museum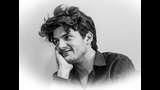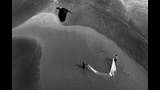 GHOSH Sudipta
Through Birds Eye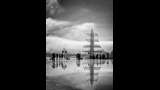 PREVOST Christian
Reflets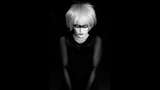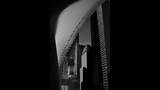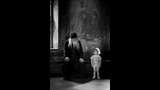 CHASTIKOV Dmitry
Generations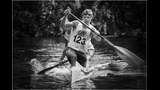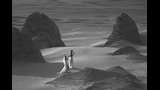 SHENGYUN Li
Finding Water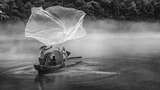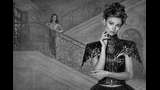 MILLIN Robert
House Of Ill Repute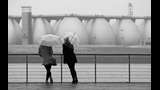 DR. BOETTCHER Michael E.
Well Protected ? Ii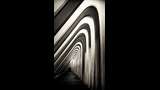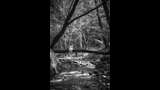 KOTSONIS Romos
Fairy Story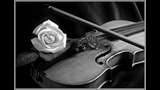 KRAMER Irene
The White Rose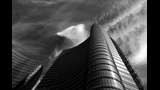 TARANTINI Francesco
Milan Porta Nuova22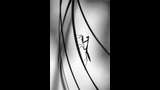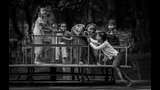 GURUSINGHE Mohan
Best Friends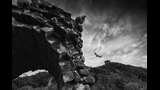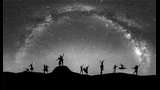 TANG Junlin
Dancing Under The Stars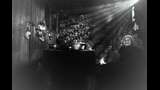 ZHENG Chengle
Bittersweet Years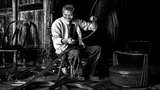 LAI HUAT Ng
Banboo Basket Making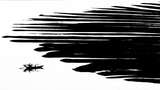 LAI HUAT Ng
Catch Fish.Jpg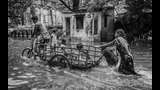 AICH Sunita
Struggle Of Life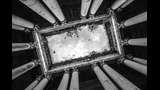 SIROHIYA Saurabh
Three Birds In A Frame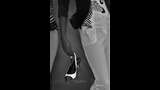 HUYNH Chuy Chay
L'Escarpin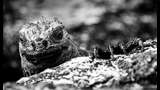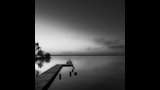 LE CARRÉ Virginie
Viser La Lune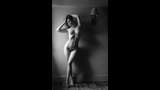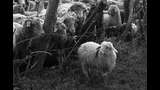 XU Xiaomei
Lonely Planet 2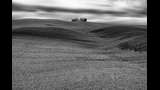 TAGLIANI Roberto
Val D'Orcia 2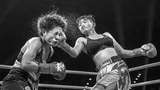 LAM Choi-Cheun
Follow The Through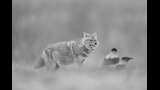 BUSQUETS PLAJA Albert
Xacal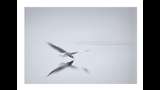 DUBOIS Marc
Mouette Rieuse. Droit Au But.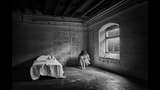 LORRAINE Hardy
Solitary Confinement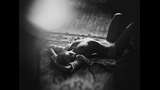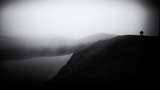 ALFHEIM Olav-Inge
Krafla Xviii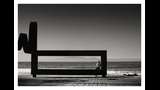 GIACOMEL Wilfried
Las Americas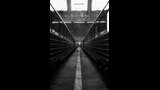 SASIC Aleksandar
Blue Train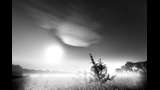 MARTIGNE Dominique
Et Pourtant - 2017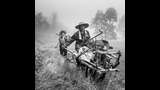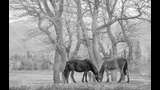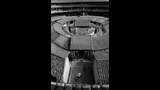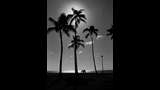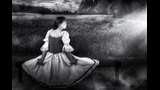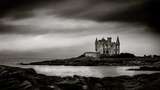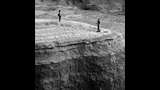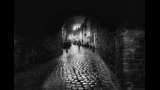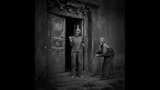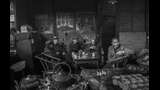 ZHANG Yuzhu
Tea House Impression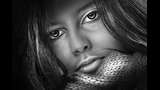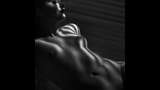 DIXON Colin
Human Zebra Stripes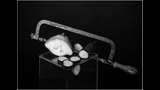 HOSTERT-MARX Jeanny
Gemeiss Schneppelen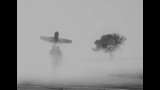 DUBOIS Janine
A La Verticale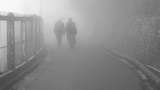 DASGUPTA Dipankar
Lost In Heaven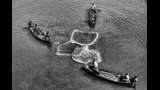 SENGUPTA J
Throwing Practise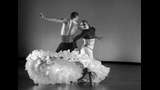 LE SOUCHU Yann
Ballet De Roméo Et Juliette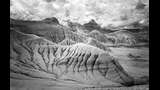 MARES Cheryl
Canadian Badlands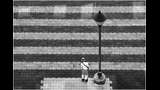 DOLUI Kaushik
Stand Alone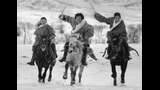 YAN Xin
Spur Houses With Whip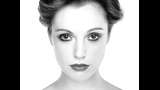 STALMANS Luc
In A Solid Fluidium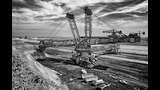 JAGAU Erika
The Controversial Soft-Coal-Mining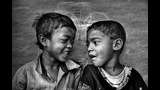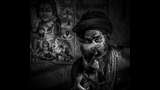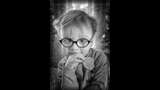 DEMION Anthony
Cracker Time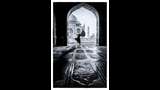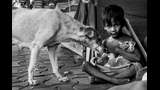 GHOSH Sudipta
Well Wishers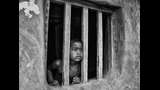 SAHA Etash
Pipping Childhood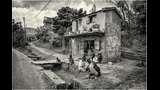 BAILLY Michel
Attente En Famille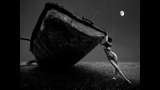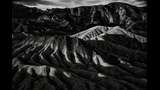 MATHIAS Gerard
Sunrise On Death Valley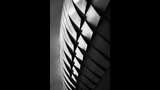 ARNOULD Jonathan
Vaisseau Alien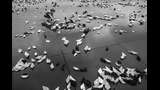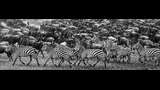 KWAN Phillip
Wildebeest And Zebra Marching Bw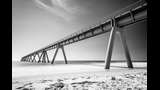 JOULIN Pierre-Yves
The Wharf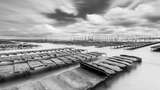 JOULIN Pierre-Yves
The Oyster Farm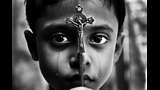 PAUL Pushpendu
Help Me Jesus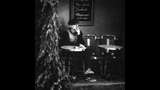 MONDIE Fabienne
Montmartre 1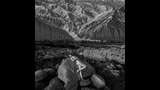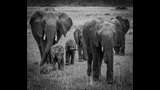 KOZOK Corinne
Little And Large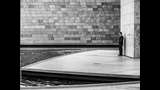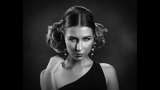 STALMANS Luc
Unexpected Thoughts Ii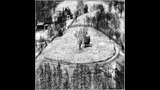 NEGREA Eugen
Inner Circle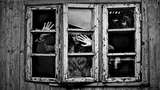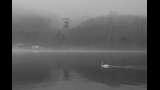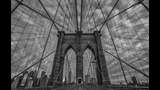 GUHA MAJUMDAR Sampa
Brooklyn Bridge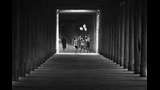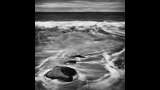 WOOLGAR Christine
Talisker Bay Tide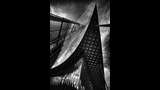 ZADRAPA Stéphane
Post Tower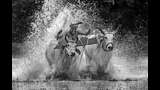 BEJ Kishor
Fast And Furious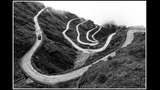 ROY CHOUDHURY Parijat
Zig-Zag Road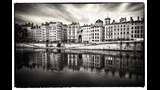 MONDIE Fabienne
Lyon Quais De Saone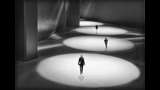 VAN BALKEN Marcel
Circles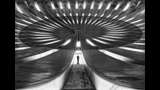 VAN BALKEN Marcel
Mister Mai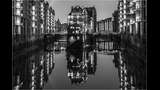 BRACHTENBACH Marco
Speicherstadt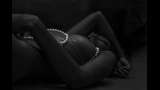 DUTTA Goutam Kumar
Silver_Line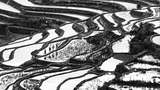 LAM Choi-Cheun
Follow The Four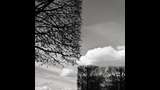 THENINGE Valérie
Comme Un Arbre Dans La Ville Iv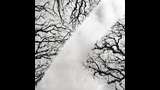 THENINGE Valérie
Comme Un Arbre Dans La Ville I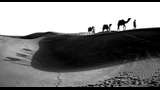 KUNDU Abhishek
Light&Shadow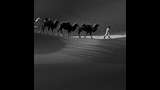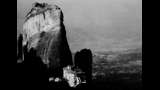 SKOTINIOTIS Iannis
Meteora Xii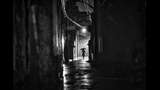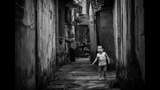 YONG Miao
The Boy From Alley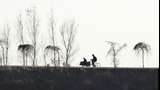 DONG Tong
Old Married Couple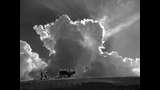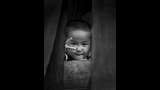 SOMALI-CHOW David
Peace Children In Miao Village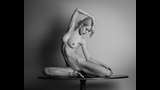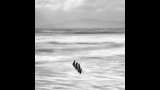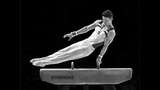 MILLIN Robert
O'Connell On Pomell Horse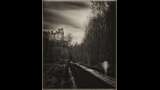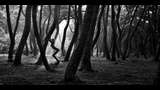 YOON Yong Hak
Naked Trees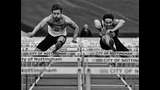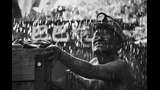 CHEN Chidi
Mining In The Rain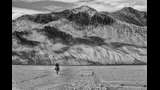 RAIMBAULT Jean-Claude
Cavalier Solitaire Au Zanskar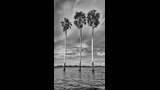 BORDIER Claude
Les Pieds Dans L'Eau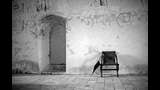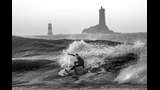 LHERMITTE Yves
Sous Le Regard De La Vieille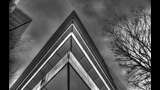 PELLE Francesco
Geometrie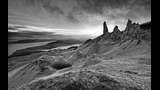 DRAUGE Philippe
Old Man Of Storr 2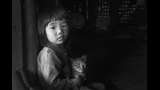 NGUYEN Vu Phuoc
Little Girl And Cat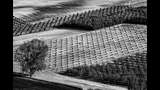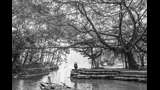 NGUYEN Vu Phuoc
Tam Coc Ninh Binh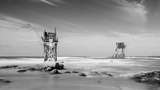 LARROCHE Philippe
Les Pêcheries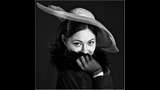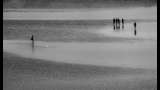 MUKHERJEE Chandan
Dreamland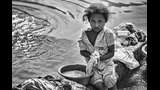 UMBERTO Deramo
Washerbaby
UMBERTO Deramo
Tessitrice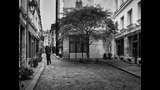 ROUSSEAU Jean-René
Rue De Paris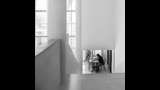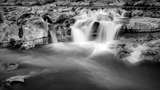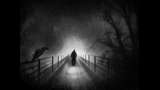 CAMUS Gwenole
Vers La Lumière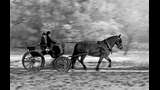 MONESTIER Robert
Hue Cocotte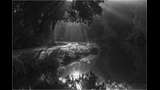 MORAND Odile
Soleil D'Automne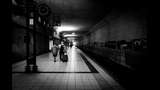 COHEN Jean
Bout Du Tunnel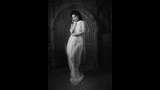 MAHON Edward
Kilcooley Arch Bw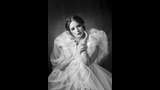 MAHON Edward
Stephanie In Lace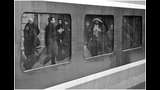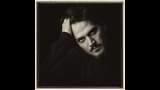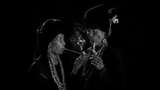 MIN Zaw
Smoking And Talking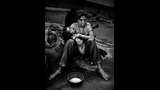 ALIBRAHIM Ahmed
Safe My Child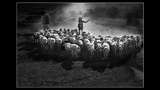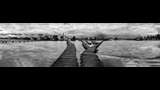 DEMETER Janos
Time Stopped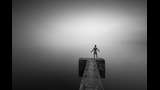 BIEGALSKI Marek
Awakening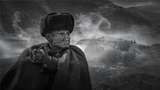 LIU Yong Ming
The Story Of Life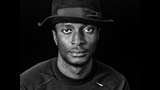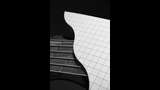 RIVIERE Régis
Sur Un Air De Guitare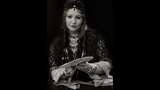 ARMSTRONG Stephanie
Gypsy Girl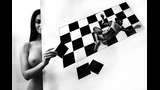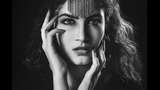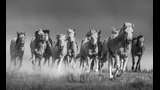 ZHONG Weidong
Prairie Gallop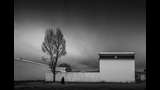 FU Kangsheng
One Corner Of The Temple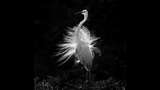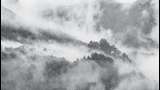 LIAO Ming
A Family In The Mountains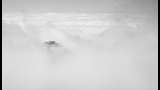 DU Xueping
Waterfall Pavilion Cloud Sea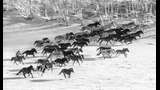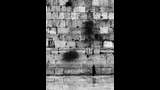 IRIE Takashi
Wailing Wall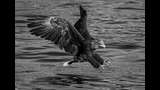 ZHANG Xiangli
A Thunderbolt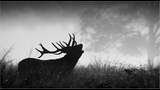 PELLEGRI Olivier
Brame Noir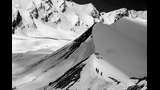 DEY Pradyut Kumar
Light & Shadow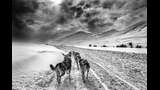 SARGEANT Anne
Chiens De Traîneau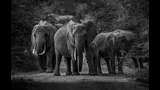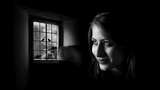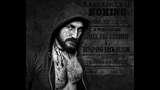 MURRAY Eileen
The Fighter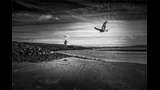 BAGGETT Anthony
Red Kite Over Burry Port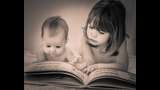 BAILLEUL Odile
Les Deux Soeurs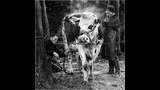 CHATELAIS Jean-Louis
Toilette Matinale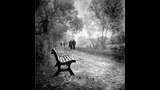 GABRIEL Nicole
Basse Indre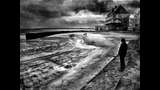 GABRIEL Nicole
Larmor Plage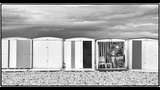 CHATELAIS Catherine
Dans Ma Cabine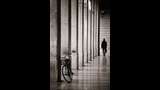 DENG Songquan
Bike In Hallway In Milan, Italy.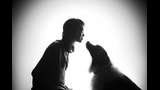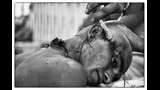 EROS Ceccherini
Il Taglio Dei Capelli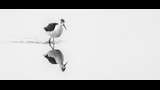 GILLIGAN Glenn
A Young Stilt
GILLIGAN Glenn
Looking Out To The Jetty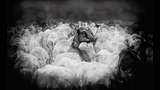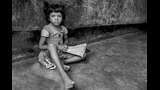 EROS Ceccherini
Bambina Seduta Perplessa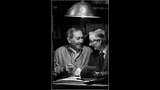 GLANDON Laurent
Bouquinistes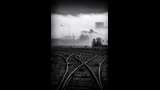 THOMAS Bernadette
Brume Sur Le Port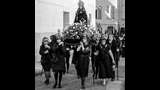 THOMAS Bernadette
Procession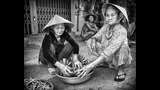 SALEILLES Jean
Vendeuses De Bananes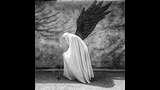 KIARANG Alaei
The Cemetery Wall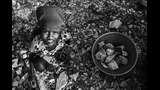 PAUL Snehashis
Work With Smile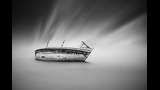 MOHAMMAD Hemmaty
Broken Dhow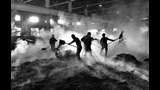 WANG Xinhong
Traditional Brewing 2
HALVAS-NIELSEN Herdis
Doors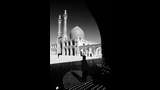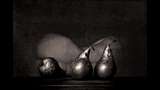 BOUQUIER Guy
Belle Hélène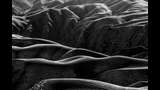 YU Jurong
Spectacular Views In Xinjiang 19-M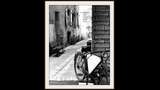 LUBERRY Dominique
Ruelle À Vélo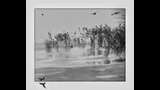 DUMAS Thierry
Vol Au-Dessus De L'Eau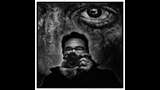 DI MAGGIO Michel
Auto Portrait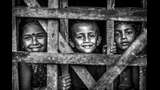 CHAI Jiajun
Bangladesh10-M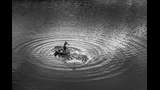 NAIK Raghavendra
Men At Work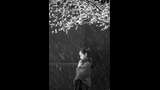 ZHU Hanju
Flower In The Snow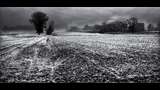 DEBOST Daniel
Le Jour Se Leve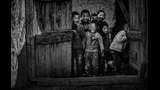 WANG Shibo
Strangers Come To Mountain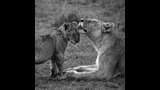 BENJARE Abdou
La Toilette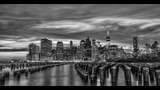 BOULANGER Jean
Sunset On Lower Manhattan_4 M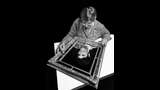 FAUCON Claudine
Ma Jeunesse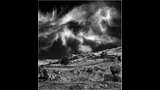 DUMAS Jean-Louis
Le Fantôme Du Gévaudan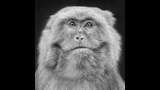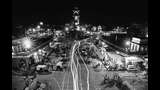 BHATTACHARYA Susmita
The City Lights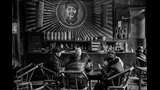 XU Ping
The Glory Of Years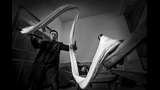 LIN Jianguo
Old Handicraft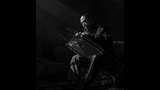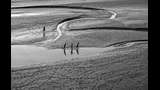 BHATTACHARYA Susmita
Lost Memories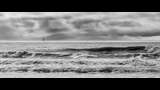 ALLOYER Muriel
Phare De Cordouan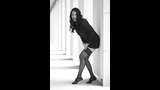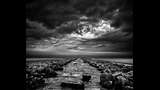 TALLIER Frederic
Seul Face A La Mer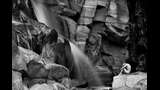 ZURMÜHLE Martin
Big Nature Small Man