Salon Daguerre 2018 - Projected Images / « Night lights »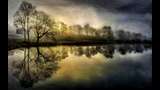 Médaille d'Or PSA & Coup de Cœur Michel Cambon
DELON Jean Claude
Morning Reflection-3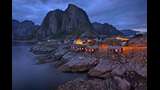 Médaille d'Or FIAP
MARTIN Jacky
Hamnoya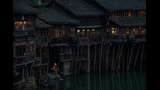 Médaille d'Or RPS
ZHENG Xiaoyun
Houses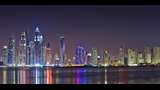 Trophée FPF
SHAHRAM Jahansooz
Jumaira View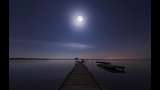 Médaille d'Argent PSA
LE CARRÉ Virginie
Le Ponton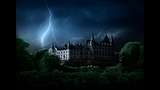 Médaille d'Argent FIAP
PAPP Elek
Magic Light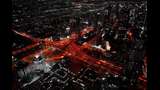 Médaille d'Argent RPS
MOULIN Olivier
Dubai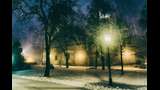 Médaille d'Argent FPF
GEORGET Christian
Nuit Glaciale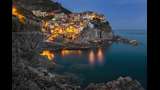 Ruban FIAP
ALESHCHENKO Sergey
Manarola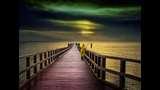 Ruban FIAP
DELON Jean Claude
Morning's Colors-P-R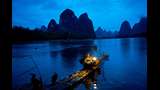 Ruban FIAP
ZHOU Lihe
Fisherman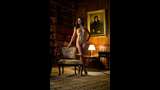 Ruban FIAP
ZURMÜHLE Martin
Proud Countess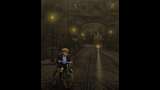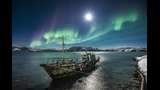 NOVIKOV Vitaliy
On The Edge Of The Earth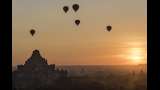 MONDIE Fabienne
Montgolfières Au Lever Du Soleil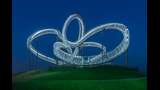 WELLER Claudia
Tiger And Turtle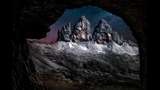 Coup de Cœur Yoko Tsukuda
PAPP Elek
Three Magi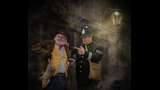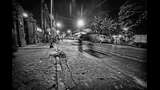 SARKAR Sayan
Evening In Kolkata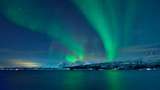 KOEPF Achim
Polar Lights 296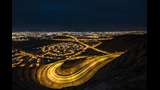 CHAKRABORTY Pradipta
The Curve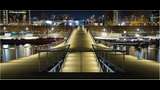 CHÉRIOT Thierry
Paris By Night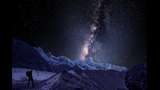 SAMANTA Joyraj
Lights Of Nature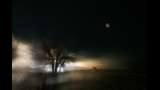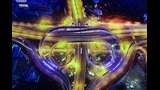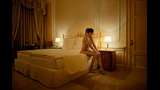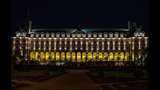 CARREZ Michel
Palais St Georges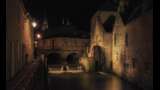 POWER Bill
Minuit A Bayeux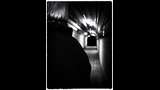 CHATELAIS Catherine
Au Bout Du Tunnel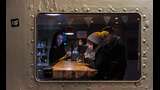 REBOLA Muriel
Iboat Window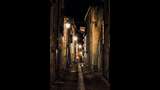 MORIO Françoise
Rue Du Sol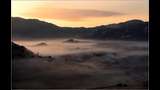 KASCELAN Milorad
Morning 3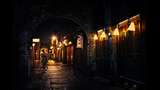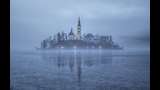 COUCHMAN Robin
The Island On Lake Bled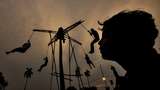 Coup de Cœur Gilles Hanauer
PAUL Pushpendu
Charak 01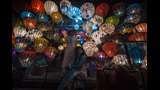 NGUYEN Vu Phuoc
Hoi An Lanterns By Night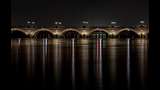 LE CARRÉ Virginie
Reflets Fous À Bordeaux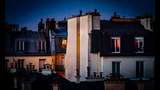 STALMANS Luc
Night In Paris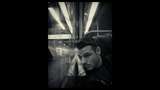 CHEDEMAIL Jean-Philippe
Wil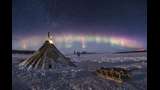 VLADIMIR Alekseev
Heaven Song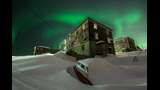 NOVIKOV Vitaliy
After Snowstorm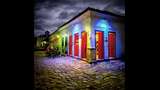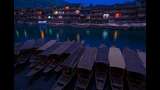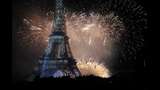 COULANDEAU Jacques-Michel
Apocalypse 1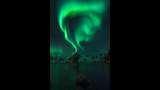 BIEGALSKI Marek
Arctic Heart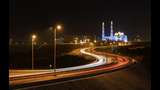 CHAKRABORTY Pradipta
Alamin Mosque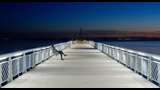 AUBRUN Philippe
Soiree Hivernale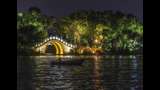 AMENTA Armand
Promenade Nocturne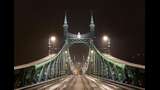 DR. BÁN András
The Last Tram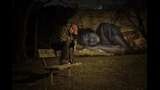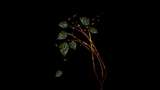 KORHONEN Marjut
Golden Glow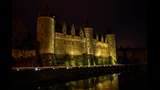 CARREZ Michel
Chateau De Josselin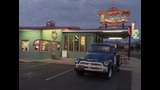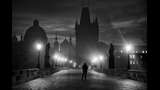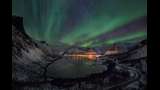 SOMALI-CHOW David
Aurora In Bergsbotn Norway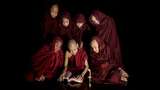 MAUNG Thi Ha
Reading Together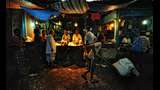 AICH Sunita
Market At Evening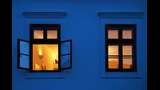 GORJANSKI Jasmina
Warm Autumn Night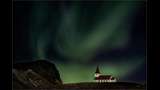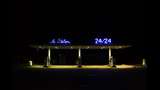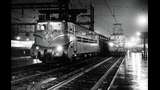 MARTIN Paul
Train De Nuit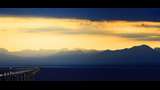 DELON Jean Claude
Au Bout Du Chemin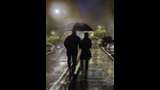 PEDELMAS Pierre
Un Coin De Parapluie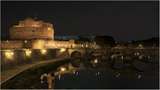 DUFAU Françoise
Nuit Sur Le Tibre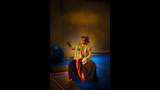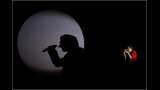 Coup de Cœur François Texier
GLANDON Laurent
Ombre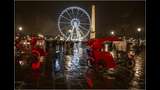 SARGEANT Anne
Inde À Paris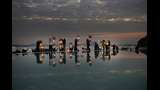 TABORDA Joao
Balloons Of Happiness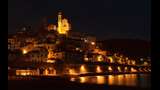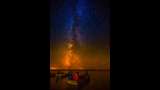 LI Yushan
Love On The Lake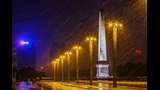 DAI Zuyu
Snow Night At Happy Square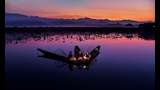 YE Wei
Lights On Fishing Boat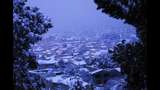 MANTEAU Christian
Village Sous La Neige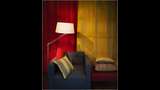 CHATELAIS Catherine
Interieur Cosy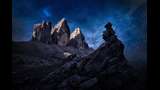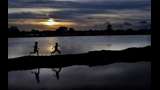 Coup de Cœur Naïma Achour
GHOSH Debasish
Evening Run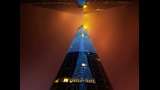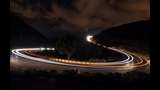 BASHA Rabia
Circle Of Lights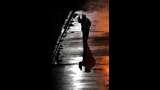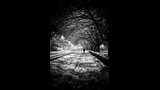 BOZIC Predrag
When It Snows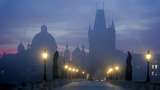 REBRO Marcel
Prague Is Awakeing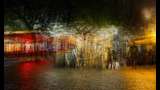 GORGE Stéphen
Vie Nocturne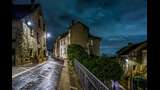 STOLLE Alain
Après La Pluie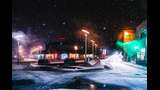 LEON Bijelic
First Snow In A City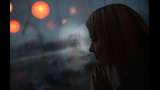 CHASTIKOV Dmitry
Victoria On A Rainy Day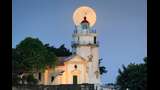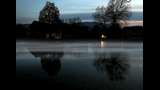 MARTIĆ Nenad
The Fogy Lika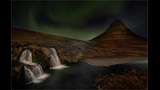 SELZER Klaus-Peter
Kirkjufjell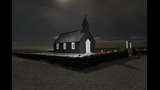 TAGLIANI Roberto
Burdin Church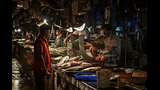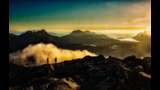 ALFHEIM Olav-Inge
Heggmotind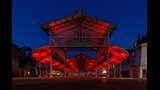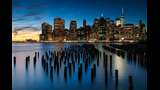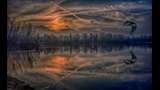 DELON Jean Claude
Les Bressons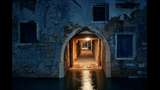 DENG Songquan
A Walkway Leading To Street At Night In Venice. Italy.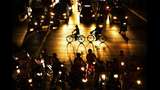 TANGMANPOOWADOL Hansa
Heroes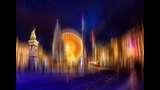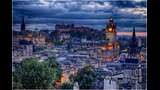 DRAUGE Philippe
Edimbourg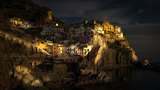 BOULANGER Jean
Magic In Manarola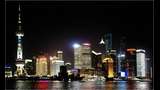 SAMOYAULT Guy
Night On Pudong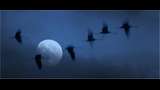 PELLEGRI Olivier
Défilé Lunaire
ROUSSEAU Jean-René
Brume À Paris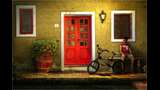 CORSINI Carlo
Faithful Friend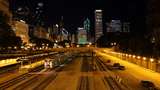 CHAUDHURI Asim Kumar
Chicago At Night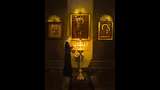 CHÉRIOT Thierry
La Prieuse De Kazan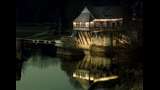 HOEN Françoise
Le Vieux Moulin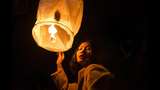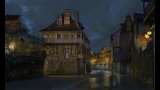 ARNALDO PAULO Che
Lights Of Hope 1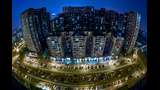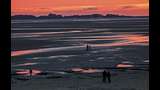 DUBOIS Janine
Lumière Du Soir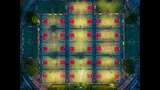 LIU Shihui
Sequence On Football Field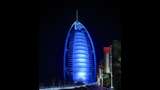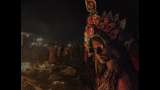 BHATTACHARYA Susmita
Rage Of Angel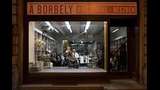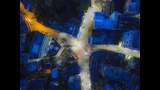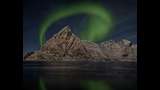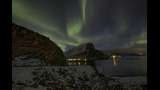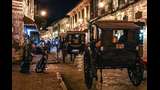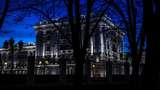 HALVAS-NIELSEN Herdis
Skopje Ministry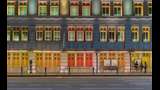 AL MUSHAIFRI Abdulla
Late Night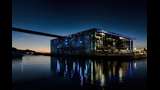 STOLLE Alain
Une Nuit Au Mucem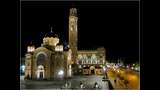 PROLE Dragan
City Night Bl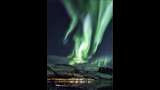 KWAN Phillip
Aurora Dance 79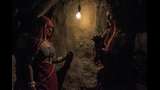 PAUL Pushpendu
Evening Gossip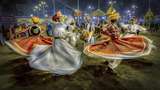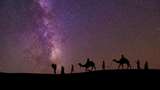 PUROHIT Abhishek
Galaxy Walk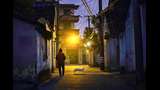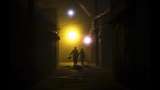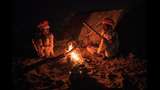 SENGUPTA Keya
Beginning Of The Day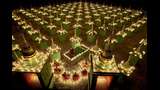 MAUNG Thi Ha
Together Meditation At Night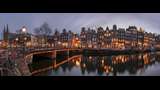 ALESHCHENKO Sergey
The City Of Bicycles And Canals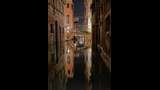 DIXON Colin
Streets Of Venice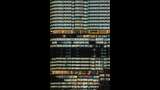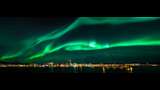 FROEYSTEIN Gaute
Skyline And Auroras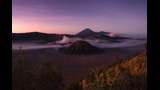 TAGLIANI Roberto
Almost Day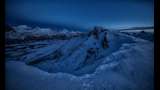 ALFHEIM Olav-Inge
Kvarven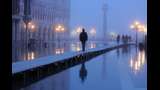 TOMELLERI Giuseppe
Before Sunrise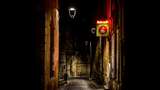 NO Selfix
Restaurant Arles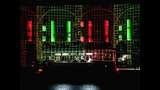 NO Selfix
Tramway Portugais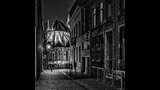 COLLAERT Pierre
Ste Waudrue Le Soir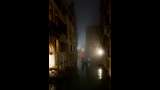 COHEN Jean
Au Détour D'Un Canal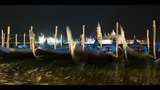 ROUSSEAU Jean-René
Gondoles Du Soir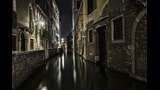 LARROCHE Philippe
Venise La Nuit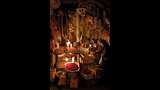 CHÉRIOT Thierry
Teheran Souk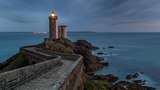 LHERMITTE Yves
Soir D'Ete Au Minou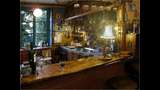 GENESCO Gérard
Une Vraie Cuisine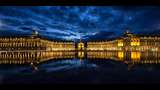 POULAIN Florent
Place De La Bourse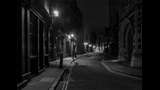 RAPIER Malcolm
City At Night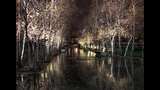 PANAJOL Véronique
Impressionisme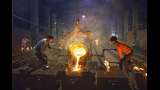 ARNALDO PAULO Che
Casting 2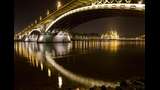 DR. BÁN András
City Of Lights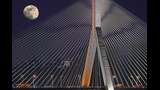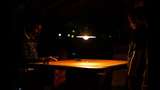 SENGUPTA Rajarshi
Carrom Board Players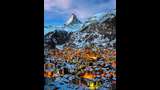 OMELYANCHUK Andrey
Aerial View On Zermatt Valley And Matterhorn Peak At Dawn, Switzerland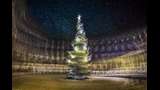 MUHLHOFF Olivier
Arborescence N°18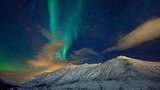 KOEPF Achim
Polar Lights 247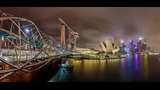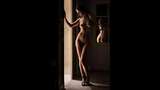 ZURMÜHLE Martin
Mirror Corridor Ii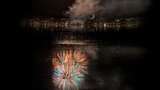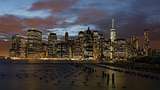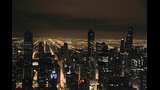 MANTEAU Christian
En Haut De La Tour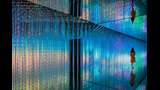 AN Qi
People In The Mirror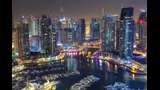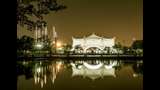 JING Shuhong
Sleepless Dancing Floor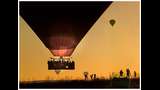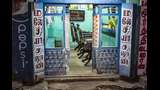 BIGO Bertrand
Pas De Client Ce Soir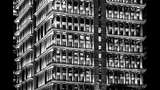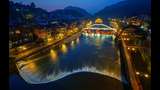 GAN Yongan
The Night Of The Ancient City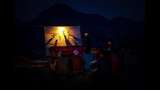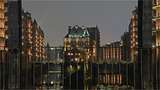 BRACHTENBACH Fernand
Speicherstadt By Night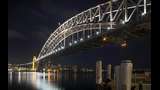 GILLIGAN Glenn
The Harbour Bridge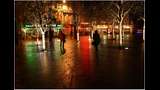 SALEILLES Jean
Arago La Nuit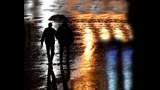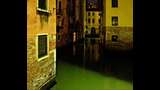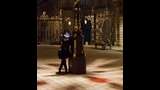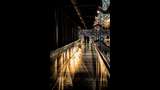 STOLLE Alain
Coursive Du Mucem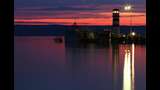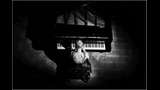 PROLE Dragan
Piano Concerto 4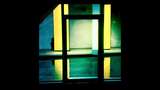 SCHWEITZER Sylvie
Traits.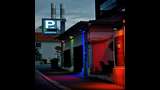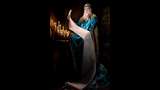 GALON Derek
Unfolding The Truth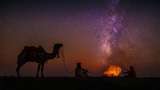 PUROHIT Abhishek
Sitaron Ki Baarat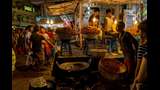 ROY CHOUDHURY Parijat
Desire Of Delicasy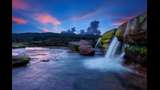 ROY CHOUDHURY Parijat
Umtynghiang Falls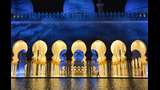 HASSAN Ahmed Mohamed
Blue Top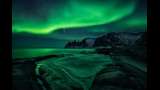 SOMALI-CHOW David
Northen Lights In Skaland Norway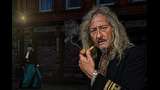 YOUNG Alan
After Closing Time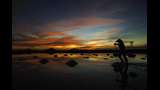 NGUYEN Vu Phuoc
Night In Salt Fields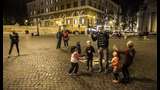 MUKHERJEE Arijit
Playing With The Kids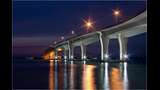 KRAMER Irene
Clearwater Causeway Bridge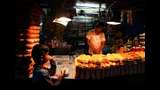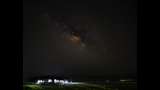 MITRA Suman
Nature Overhead
GORJANSKI Jasmina
Birds Over The City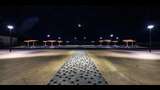 LE CARRÉ Virginie
L'Intruse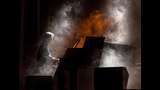 LE CARRÉ Virginie
Le Pianiste Aux 24h Du Swing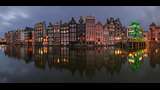 ALESHCHENKO Sergey
Amsterdam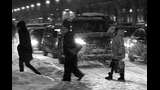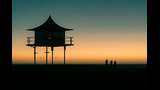 IOANNOU Michael
Semaphore Sunset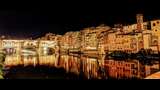 IOANNOU Michael
Ponte Vecchio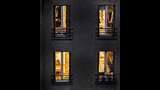 BERNARDON Claude
Quatre Fenêtres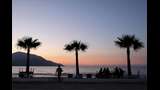 PIRES DIAS José Manuel
Hotel Orikum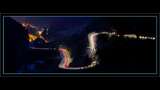 STOCK Klaus
Traces Of Light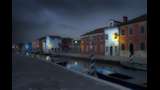 TOMELLERI Giuseppe
The Towns On Te Water Nr 8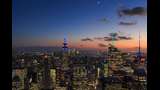 VIDY Sebastien
Rockefeller Center , Newyork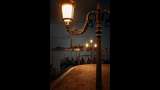 DENG Songquan
Venice At Night With Street Lamp And San Giorgio Maggiore Church In Italy.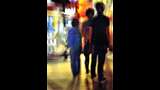 TOUSSIMIS Dimitris
Night Window Shoping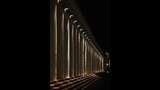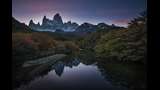 VLADIMIR Alekseev
Quiet Night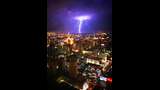 TANGMANPOOWADOL Hansa
A Night In Bangkok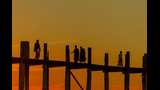 MONDIE Fabienne
Pout U Bein Mandalay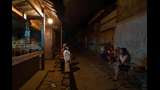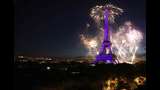 COULANDEAU Jacques-Michel
Apocalypse 3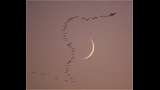 PELLEGRI Olivier
Danse Avec La Lune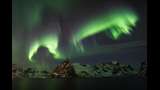 BIEGALSKI Marek
Demons Of Olstind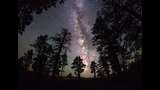 DEMETER Janos
Night In The Magic Forest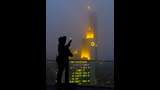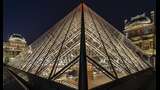 LARROCHE Philippe
La Pyramide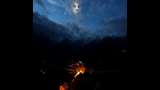 CHAUDHURI Asim Kumar
A Village At Kalpa, India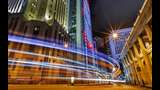 LEUNG Wing Chung Kenneth
Road Light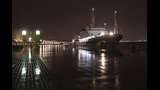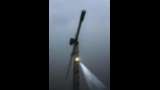 GENESCO Gérard
Dans Le Brouillard
RAPIER Malcolm
Fire Eater
LIEBERTZ Norbert
Nightwheel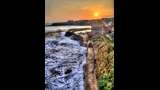 PETERS Kenneth
Crail Sunset Touch Of Flare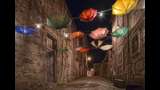 VAN BALKEN Marcel
Nightumbrellas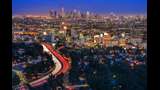 LAKSONO Handi
Los Angeles After Sunset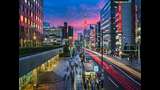 OMELYANCHUK Andrey
Meeting In The Crowd During Evening Rush Hour Near Tokyo Tower, Tokyo, Japan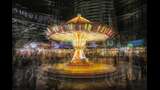 MUHLHOFF Olivier
Zootropie N°7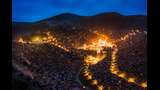 KUANG Ya
Night Of Buddhist College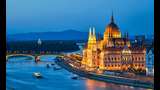 LI Ming
The Pearl Beside The Danube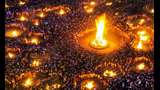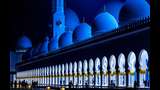 RONG Qingjun
Night View Of The Mosque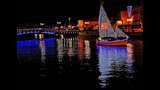 DUBOIS Janine
Martigues En Fête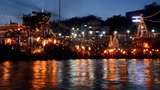 BOSE Saurav
Evening Prayer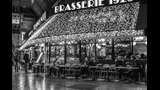 VAN DER WERF Karine
Terminus Nord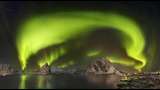 PUSTOVOY Yury
Night Phantoms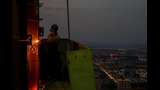 ZHAO Peigen
Figure In The Dark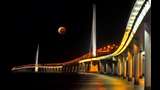 HUANG Zhiwen
In Bright Moonlight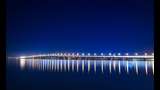 LIN Yongxuan
Beauty Collecting Bridge
LIN Yongxuan
Dragon Crossing Sea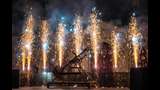 MONNEREAU Alain
Machine Artificielle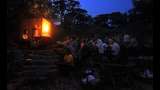 YE Wei
Shadow Puppetry In Mountain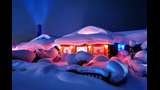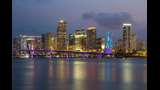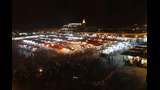 CHEN Mingchong
Night Scene In Marrakesh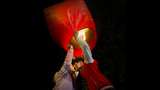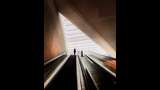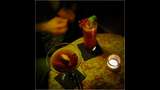 CHATELAIS Catherine
Coktail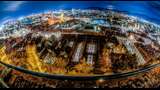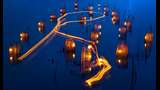 HU Qiusheng
Bamboo And Cage Embroidery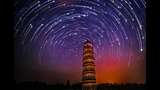 LIAO Jianhui
Ququinta Rail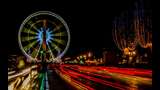 GEORGET Christian
Tous À La Roue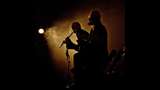 DUVIVIER Matthias
Mountain Men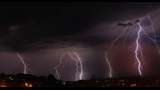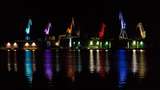 CALLENS Frank
Pula @Night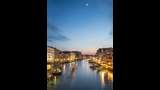 COUCHMAN Robin
Evening On The Grand Canal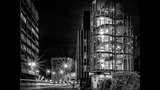 GERLINGER Anne
Eclats Dans La Nuit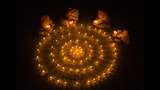 GHOSH Sudipta
Candles Light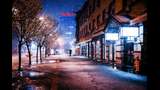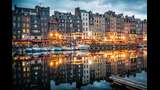 MORITZ Vicki
Honfleur Night Reflections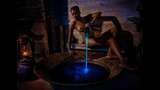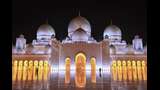 HASSAN Ahmed Mohamed
Light Spots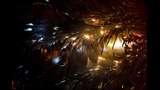 JIANJUN Li
The Night Of Camouflage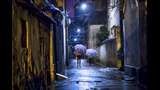 YONG Miao
Alley In The Rain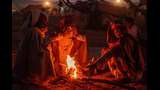 SENGUPTA Keya
First Cup Of Tea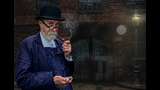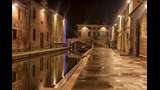 PAOLUCCI Paolucci
Comacchio La Nuit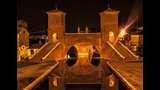 PAOLUCCI Paolucci
Les Trois Ponts De Comacchio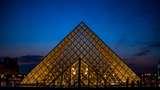 WEYTENS Eric
Louvres By Night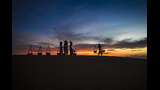 NGUYEN Vu Phuoc
Ladies In The Sand Dunes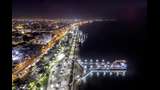 KOTSONIS Romos
Limassol Coast Line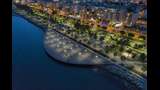 KOTSONIS Romos
Semi Circle Night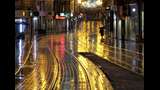 MARTIĆ Nenad
Granny On The Street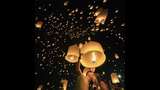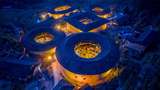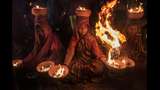 SARKAR Sayan
Fire Of Faith 2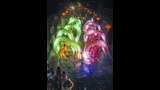 XU Xiaomei
Ceremony Of Old Town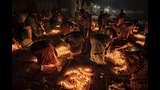 SAHA Shibasish
The Lights Of Night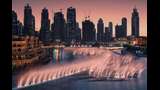 SOKOLOVA Alla
Singing Fountains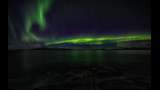 ALFHEIM Olav-Inge
Aurora Borealis Xxxi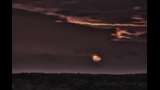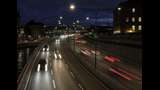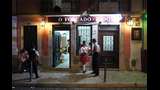 PIRES DIAS José Manuel
Beijos De Saudades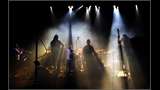 PIRES DIAS José Manuel
Calle Real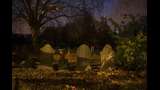 DAL RI Luciana
Our Neighbors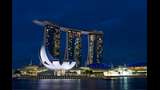 STOCK Klaus
Marina Bay Singapore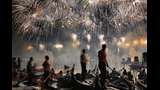 TOMELLERI Giuseppe
Redentore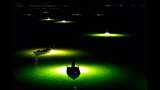 MARUTA Yasuhiro
Fishing At Night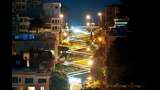 DENG Songquan
San Francisco Lombard Street At Night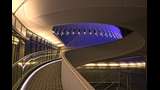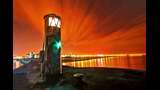 SMITH Roy
Light On The Pier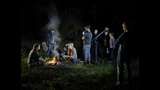 PEDELMAS Pierre
Tournage D'Un Film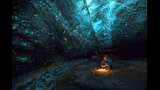 VLADIMIR Alekseev
Ice Cave1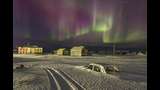 NOVIKOV Vitaliy
Polar Night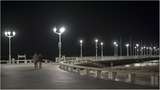 DUFAU Françoise
Promenade Au Clair De Lune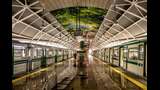 BOULANGER Jean
Sofia Metro Station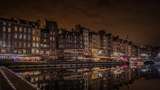 MARCEL Jacques
Port De Honfleur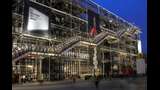 GLANDON Laurent
Beaubourg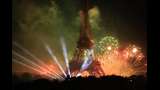 COULANDEAU Jacques-Michel
Apocalypse 2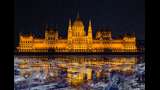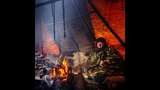 CORTIAL Lazoura
Kouvaks Samis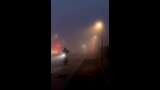 COHEN Jean
Seul Dans La Brume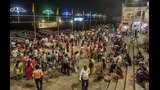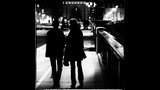 BOIRIE Vincent
Sur Un Pont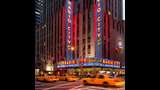 BOUJASSY Philippe
Radio City Hall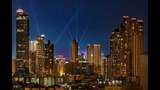 LEUNG Wing Chung Kenneth
Light Show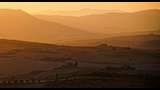 MEERTENS Jacqueline
Toscane Au Couchant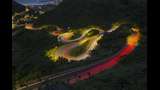 CHEN Chidi
Lights And Lines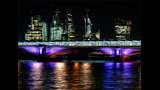 RAPIER Malcolm
Lights Over The Bridge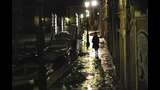 TABORDA Joao
Venice Night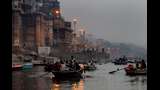 TABORDA Joao
Nightlife In Varanasi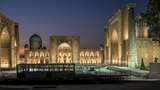 PANAJOL Véronique
Samarcande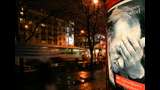 SYNNEVAAG Roald
Night In Warzawa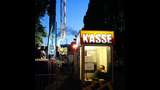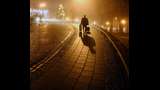 SYNNEVAAG Roald
Home For Christmas 2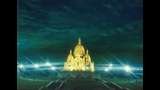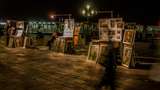 FOERSTER Helmut
Pictures For Sale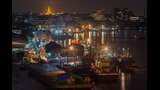 LAKSONO Handi
Yangon River At Night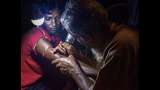 DEY Aniruddha
Street Tattoo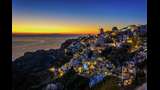 DEY Aniruddha
Twilight In Santorini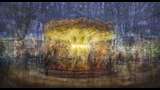 MUHLHOFF Olivier
Zootropie N°4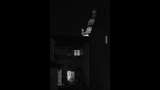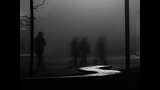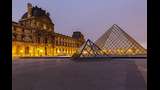 JIN Renyin
The Golden Louvre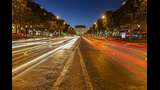 JIN Renyin
Colourful Night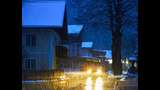 LI Ming
A Small Town In The Snow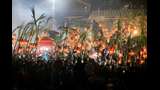 LI Ming
Walk Through The Cane Lane 2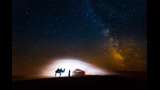 LI Yushan
Night Of The Desert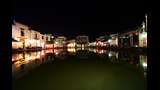 WEI Fangru
Night View Of The Ancient Village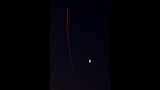 LE SOUCHU Yann
Contournement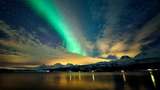 KOEPF Achim
Polar Lights 53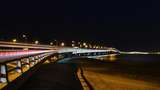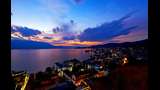 ZHOU Lihe
Homeland Under Sunset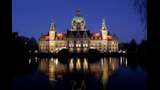 SCHWEDEN Wolfgang
Blaue Stunde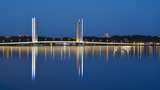 ALLOYER Muriel
Pont Chaban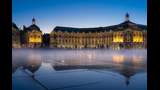 ALLOYER Muriel
Vapeur Sur La Ville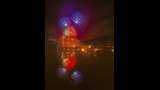 POWER Bill
Celebrating Freedom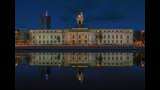 POWER Bill
Cork City Hall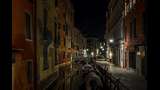 ROBERTO Cella
Venice At Night 3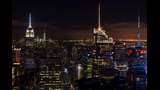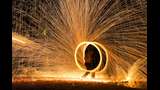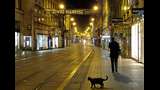 MARIJANCIC Bozo
Cat In The Ilica Street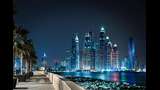 SHAHRAM Jahansooz
Palm Night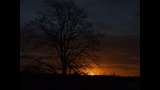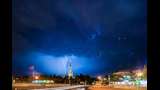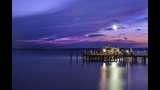 SCHÁLING Anita
Purple Night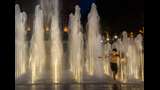 BAILLEUL Odile
Course Sous Les Jets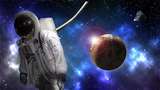 BAGGETT Anthony
Lost In Space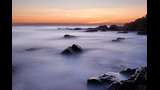 LE FUSTEC Sébastien
Vol Au Dessus De La Mer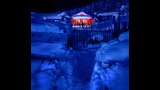 LIAO Jianhui
The Night Of Snow Town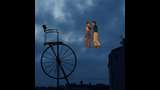 ETIENNE Pierre
Sur Le Fil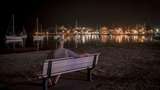 GILLIGAN Glenn
Enjoying The Evening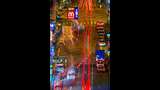 LIN Wolfgang
Moving Lights 2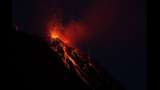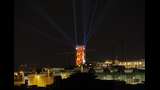 LARSEN Finn E.
Culturyear Finish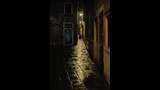 KANUNNIKOV Viktor
Night In Venice 6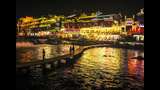 XU Ping
Night Tour In Ancient Town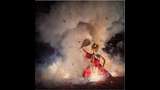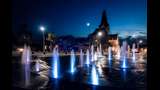 CALLENS Frank
Geraardsbergen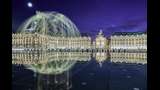 GORGE Stéphen
Boule De Lumière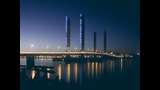 MATTHIEU Maison
Un Pont En Hiver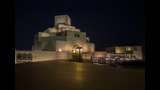 AL MUSHAIFRI Abdulla
Islamic Museum Entry Path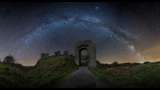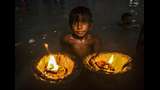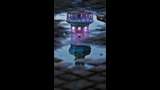 KRANITZ Roland
Reflection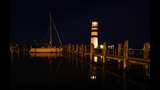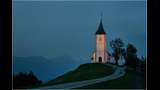 PROLE Dragan
Church At Dusk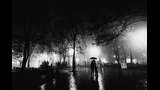 LEON Bijelic
This Night Is For You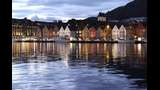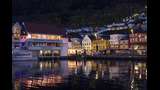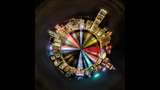 MORITZ Vicki
Around Hong Kong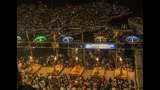 PAUL Pushpendu
Namami Gange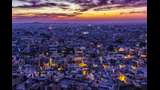 BHATI Pinkesh
Blue Inception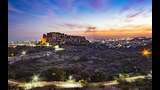 BHATI Pinkesh
Mehrangarh Fort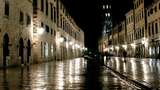 NEGREA Eugen
Dubrovnik After Rain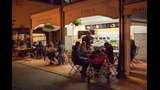 BUGLI Pietro
Provence At Night 2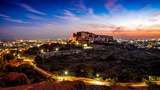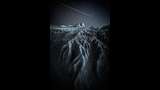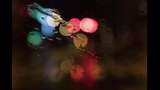 HONGHONG Chen
City In The Rain 4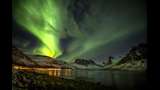 SOMALI-CHOW David
Aurora In Bergsbotn Norway2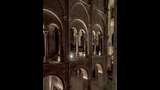 DUMANGIN Jacky
Saint Remi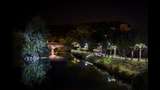 NIRON Jean-Michel
Les Lumières Du Canal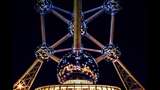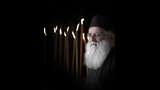 TSOULELLIS Efstratios
Candles To Archangel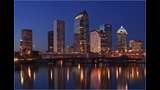 KRAMER Irene
Tampa At Twilight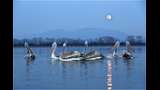 THOMAS Neville
Pelicans Lake Kerkini
THOMAS Neville
City At Night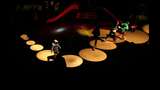 MARTIĆ Nenad
Under The Spotlight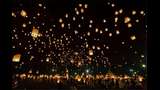 SU Mingzai
Pray For Blessings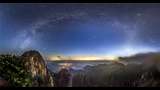 TANG Junlin
The Night On Huangshan Mountains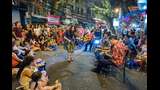 JUILLERAT Catherine
Concert De Rue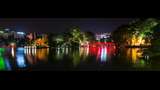 JUILLERAT Catherine
Lac Hoan Kiem De Nuit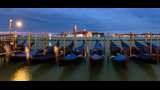 ALESHCHENKO Sergey
Venezia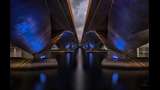 DIXON Colin
Under The Bridge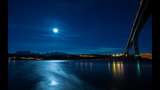 FROEYSTEIN Gaute
Saltstraumen At Midnight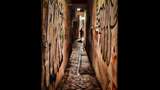 ZADRAPA Stéphane
Between The Walls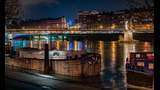 ZADRAPA Stéphane
Les Couleurs De L'Eau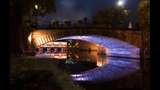 ZADRAPA Stéphane
Sous Les Ponts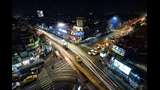 SAHA Shibasish
Leading Life In Traffic Jam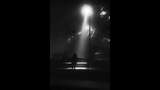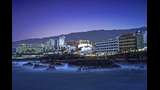 GIACOMEL Wilfried
Puerto De La Cruz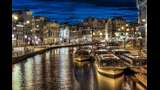 IOANNOU Michael
Amsterdam Canal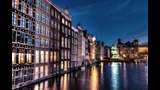 IOANNOU Michael
Amsterdam Night