Salon Daguerre 2020 - Open theme, monochrome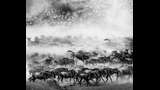 Médaille d'Or PSA & Coup de coeur Marcel van Balken
GONG Baoli
Great Migration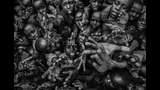 Médaille d'Or FIAP
KUANG Ya
Hunger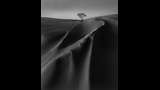 Médaille d'Or FPF & Coup de coeur Sophie Belloni-Vitou
FENG Ping
Spirit Of The Mountain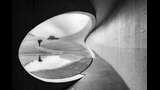 Médaille d'Argent PSA
BUIJS Leonardus
Walking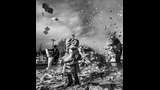 Médaille d'Argent FIAP
ZHANG Jixin
Little Man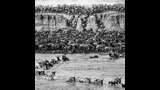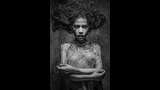 Médaille d'Argent FPF
TESCHING Klaus
Natural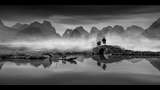 Ruban FIAP
SUN Chengbo
Be Situated At The Foot Of A Hill And Beside A Stream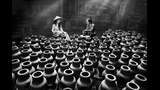 Ruban FIAP
IM KAI Leong
Porcelain Making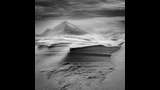 Ruban FIAP
MONJAUX Brigitte
Eole Art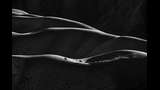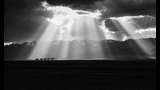 WAN Li
Casts A Thousand Beams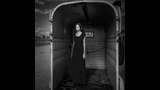 BUDJEVAC Aleksandar
All Pretty Litlle Horses 4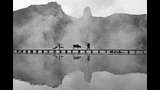 CHAU Chun Yip
Mount Zhutan Scenery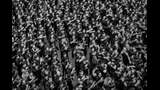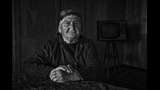 DAVID Wheeler
Grandma's Old Tv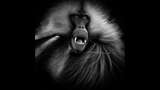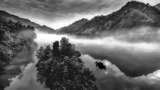 KWOK TUNG Leung
River Fog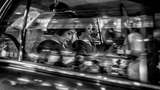 AMENTA Armand
Taxi Geisha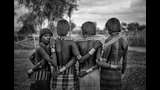 Coup de coeur Denis Olivier & Ruban FIAP
AMANI Alqahtani
Hummer Women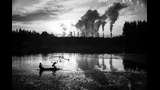 TANGMANPOOWADOL Hansa
Lifes In Coal Mine And Power Plant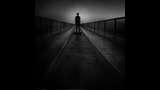 MONJAUX Brigitte
No Alternative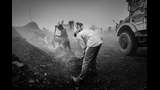 LIANG Jinghong
Manual Labour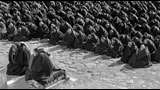 XIE Changjian
Buddhist Service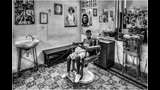 ASHTON Charles
Chair Geuvara
DAVID Wheeler
The Inspection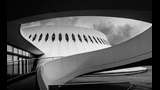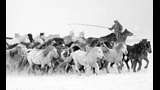 ZHANG Mingyou
Driving Horses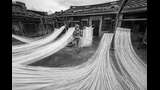 XU Xiaomei
Promising Business In Old Patio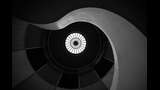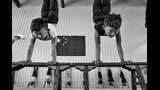 LI Huaifeng
Practice Handstand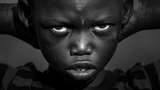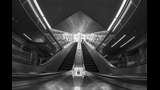 CHEN Potse
Subway Station Elevator Wide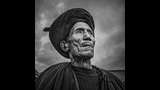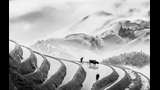 ZHANG Jixin
Morning Ploughing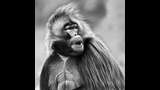 BREUILLET Dominique
Attitude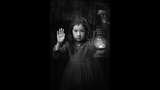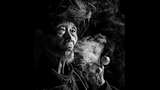 XIAO Yuanyun
Old Smoke Cavity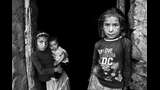 KARACA Cihan
Three Of View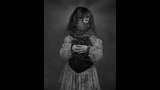 VILLALBA Raul
I Stay In Home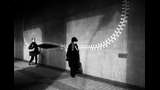 MYSORE Anitha
Generation Gap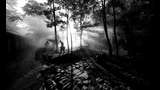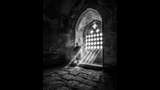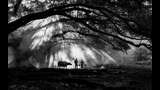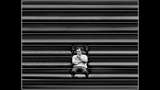 LUIS Leandro Serrano
Reflechi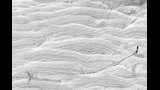 SOKOLOVA Alla
Drew And Signed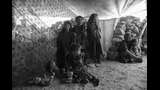 MORTAZAVI Seyed Ehsan
Nomadic Girls 3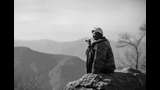 LEI Zunhui
Mountain Master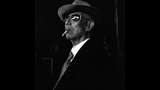 CHEN Fanchuan
I Am The Boss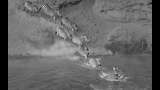 FISCHER Jie
Zebras Crossing The River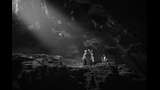 XU Ping
Scene Of Manual Work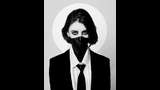 GRÉTEAU Gary
Clementine Alejandra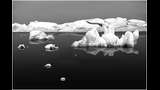 GRABITZ Dieter
Patches Of Snow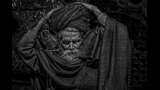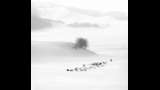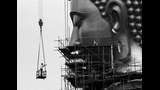 TANGMANPOOWADOL Hansa
Construction Work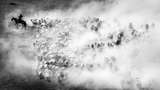 WANG Wei
Become An Immortal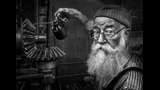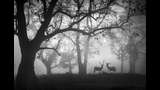 CHING CHING Chan
Secret Garden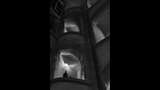 LIAUTARD Jean-Pierre
Espoir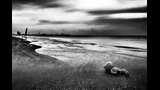 BUGLI Pietro
Doll On The Beach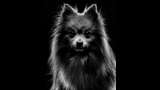 DI TOMMASO Angelo
A Poil 1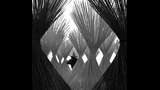 ZHAO Huaming
Bask In The Autumn Of Bamboo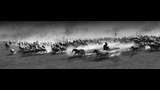 SHE Jiahu
Ten Thousand Steeds Gallop Bw
BHUIYAN Md Ali Asraf
Selling Fishes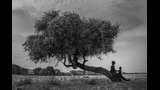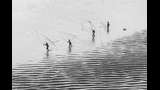 ZHENG Pinguan
Prawn Catcher(5)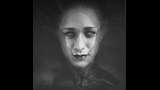 TOTH Frantisek
Fading Away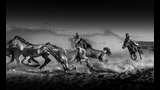 SHANGGUAN Fang
Horse Racing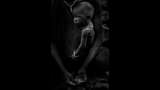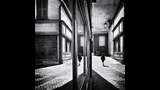 DURAND Hervé
Enfant Dans La Rue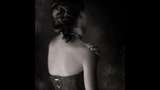 VERILLOTTE Christel
Comme Dans Un Rêve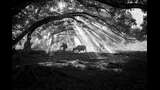 TANG Guanglin
Couple Sharing Farmwork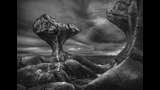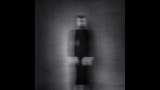 BUDJEVAC Aleksandar
Sense 5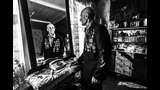 BOROVIKOVA Julia
Hero Of War Meshcheryakov Ivan V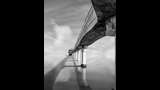 LYON David
The Lifeboat Bridge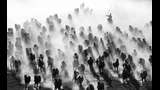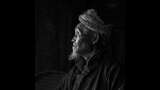 PENG Jiongxin
Stare Into Distance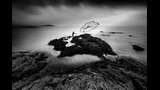 BHAT Krishna
Throwing Net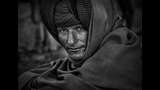 AMANI Alqahtani
Man Of Pushkar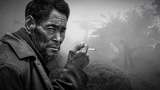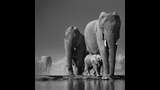 ETIENNE Anne-Marie
En Famille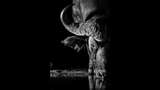 ETIENNE Anne-Marie
Black Buffalo Nox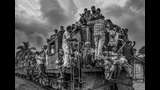 MU Lunxian
Rush For Eid-Ul-Fitr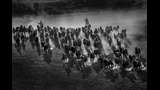 ZHANG Shuzhou
Galloping Horses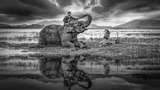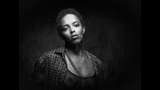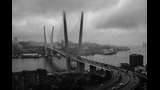 BOROVIKOVA Julia
The Road Goes Into The Fog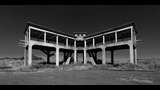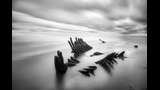 JOLY Dominique
La Baie Des Naufragés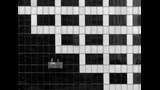 CHAU Chun Yip
Window Cleaning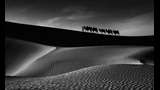 GONG Baoli
Dream Camel Bells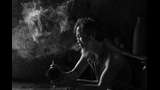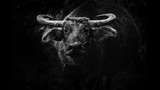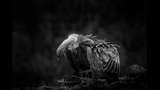 AUCLAIR-SEMERE Jo
Bad Birds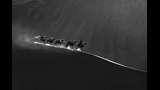 LIN Hu
Ships Of The Desert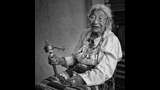 COULON Christian
Tibétaine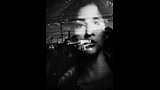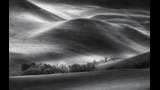 BIRIUKOVA Tanya
Longmountine3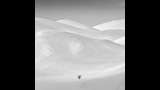 IVANOV Evgeny
Frozen Dunes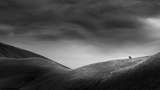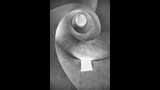 HOOG Martine
Vers La Sortie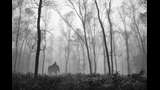 LEE Wu Tzung
Riding Elephant In Jungle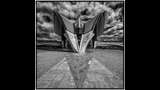 DEBIEVE Albert
Saint-Exupery Tgv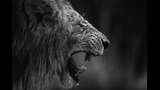 JOSHI Raghavendra
Lion Roar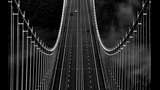 ZHONG Weidong
Touch The Sky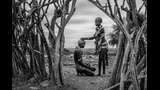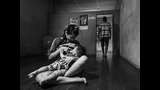 TANGMANPOOWADOL Hansa
Teenager Pregnancy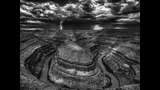 BONNEFILLE Sokha
Gooseneck Bend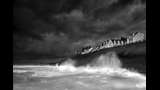 BONNEFILLE Vincent
Stormy Day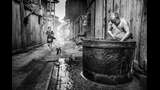 XIE Changjian
Ancient Lane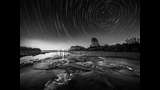 WAN Li
Dragon And Tiger Holy Land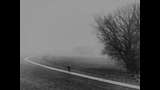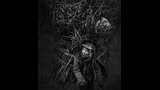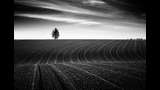 SENSER Norbert
Feld Am Abend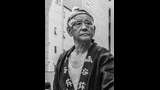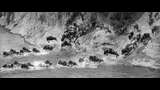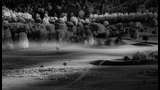 JIANGLIN Chen
Morning Pastoral Song In Autumn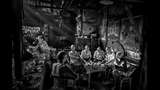 GU Aiping
Chat About Everything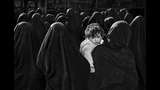 CHING CHING Chan
Miss Home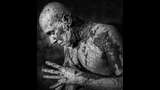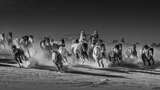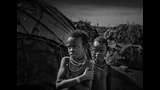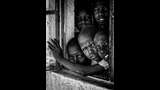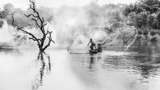 KWOK TUNG Leung
Fishing In Fog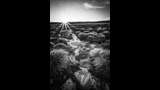 LACHAUD Denys
Petit Matin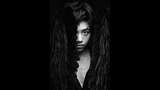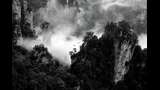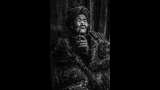 SU Mingzai
Liangshan Woman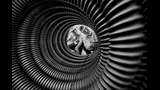 QIU Xiaohui
The World In The Pipe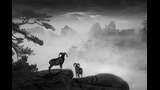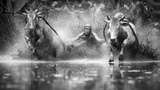 CHAN IEONG Tam
Bull Race6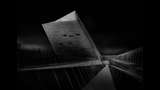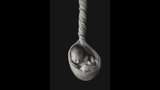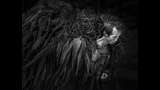 PENG Jiongxin
Walk On A Load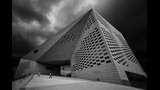 MOULIN Olivier
La Meca De Bordeaux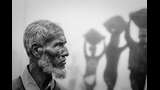 LEI Zunhui
Contemplating Porter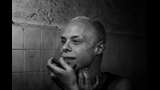 PAES Monica
Alexia Twister 2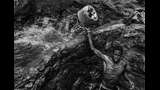 MARZIO Vizzoni
Pozzi Cantanti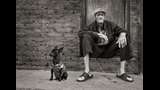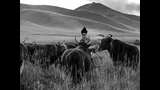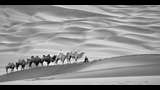 FAN Xiaolin
Devout Buddhist In Desert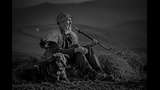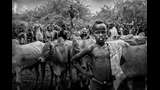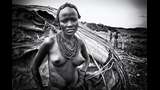 CENCINI Carlo
Femme Dassanech, Ethiopie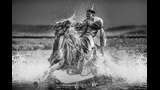 BA Yin
Galloping And Splashing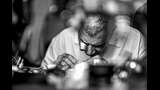 MÁRCIO JOSÉ Lauria Filho
L'Horloger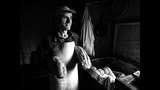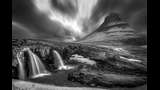 MATHEWS James
Kirkjufell Magic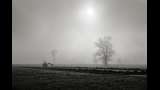 KÖPPEL Sepp
Wir Bagger Weiter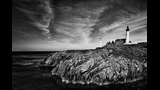 JAYET Dominique
St Mathieu 3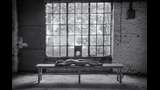 DE MUYNCK Guido
Defenseless For The Window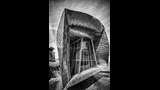 AMENTA Armand
Fenetre Sur Cour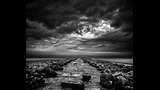 TALLIER Frédéric
Seul Face A La Mer
WOOLGAR Christine
Shallow Waters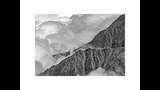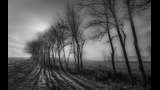 BONNEFILLE Sokha
Morning Mist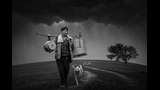 SUN Chengbo
Inheritance Road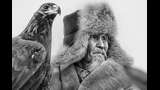 TONG Jiangchuan
Steppe Eagle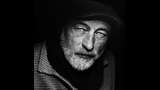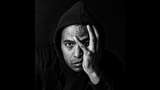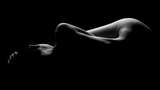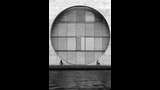 VLAD-VIOREL Vladau
Circles In Berlin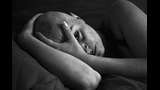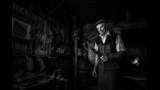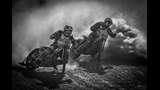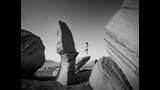 HUANG Zeyuan
Transcendental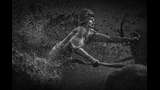 LIANG Jinghong
Bull Racing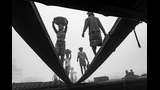 LIANG Jinghong
Look Up To Life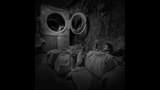 YANG Xuebiao
Laundry Room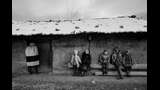 YUAN Lin
First Snow In Liangshan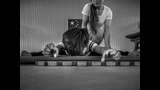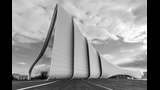 AN Xiping
Heydar Aliyev Center 4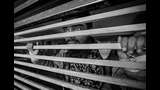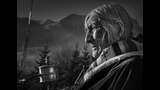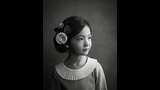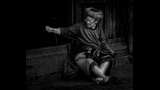 FENG Ping
Yao Ethnic Granny In The Village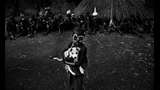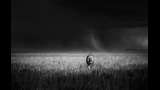 GAO Zhihui
King Of Grassland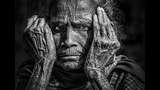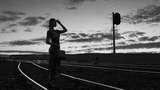 WAN Yiping
The Road Is Long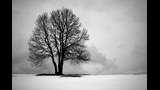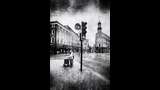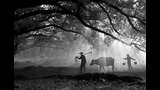 CHAU Chun Yip
Going To Farm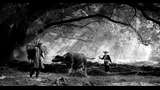 CHEANG Sherman
Follow My Husband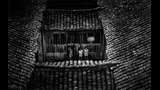 CHEANG Sherman
Mid Autumn Festival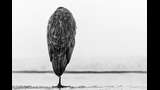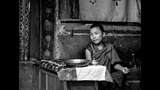 OLSEN Asbjorn M
Young Monk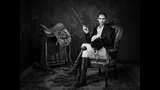 STALMANS Luc
Meeting With An Amazone Ii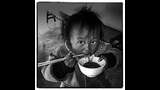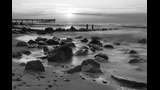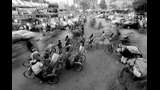 TAK CHEONG Pun
Waiting For Passsengers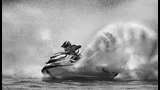 LERZY Denis
Vernon Jet 140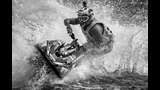 LERZY Denis
Vernon Jet171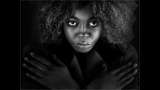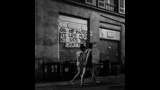 MOULIN Olivier
Les Colleuses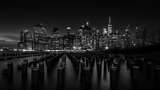 MOULIN Olivier
Manhattan Skyline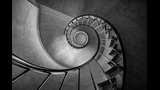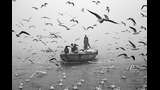 DUTTA GUPTA Chandan
Mysterious Journey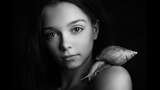 KOPAYGORODSKY Nikolay
The Girl With A Snail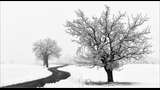 VANNEUVILLE Jacques Georges
Le Chemin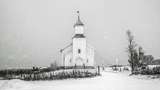 HAMMER Franz
Strandkirche8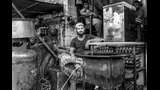 YE Danlei
Living In Bangladesh42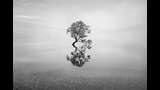 PENG Jiongxin
A Tree In The Lake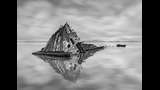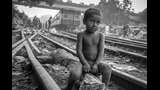 WONG Yuet Yee
Tearful Eyes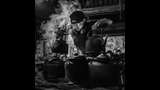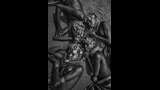 LI Min
The Sound Of The Earth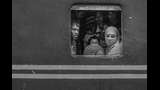 QIU Yanping
Unknown Journey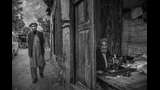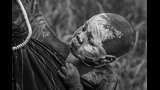 ZHENG Pinguan
Little Friends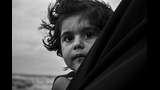 YOUSEFI KEYSARI Amirhossein
Aye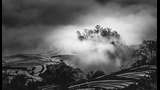 JIANGLIN Chen
Mist-Shrouded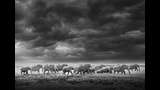 CHEN Weijun
Elephant Group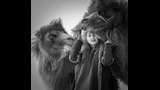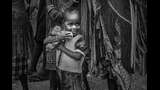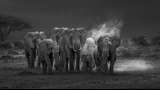 ZHONG Weidong
Elephant Family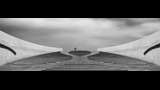 HALBACH Willem
Between Concrete 17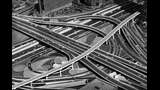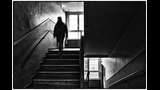 BELLIARD Bruno
Le Fantome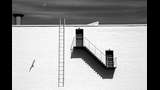 BORNIER Frédérique
Ombres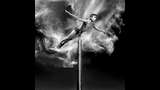 LUIS Leandro Serrano
Le Funambule
BALACHANDDER Sk
Light Magic 1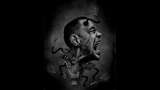 VILLALBA Raul
Laboratory Of Cyborgs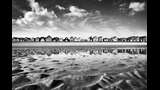 PORIER Philippe
Plage De Ravenoville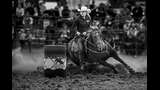 SHPARBERG Felix
Final Curve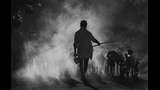 C.R. Sathyanarayana
Returning Herd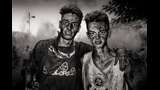 MOLIST I VILANOVA Josep Maria
Amics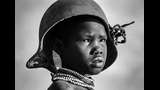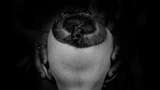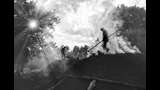 KARACA Cihan
Among The Fumes 2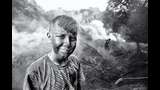 KARACA Cihan
Among The Fumes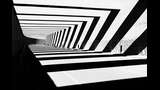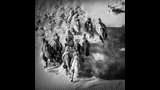 CHEN Weiping
Homeward Journey In Desert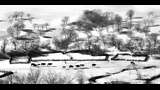 LI Jianping
Return At Sunset In Snow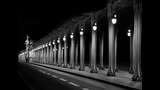 KOEHL Michel
La Forêt De Pylones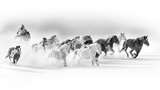 ZHANG Yong
Galloping Horse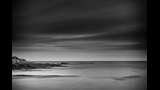 WOOLGAR Christine
The Silence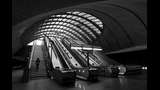 CATANIA Gottfried
Canary Wharf Escalators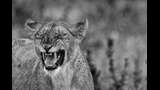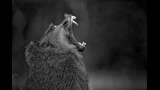 LEBARZ Philippe
Agressif !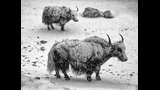 RAIMBAULT Jean-Claude
Yaks Sous La Neige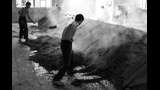 NICOLL Francis
A La Distillerie 4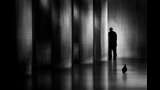 KOTEWICZ Bogdan
Au Palais De Tokyo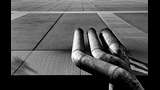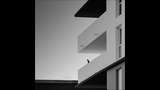 LIAUTARD Jean-Pierre
Le Chat De Clémenville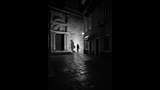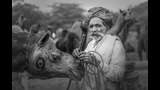 WEDPATHAK Rahul
Caretaker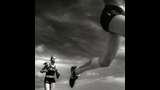 LUIS Leandro Serrano
Sprint Final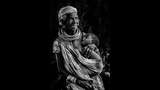 BALACHANDDER Sk
Bonda Tribal Woman Odisha 2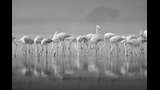 WEDPATHAK Rahul
Gathering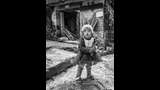 AMENTA Armand
Les Bonbons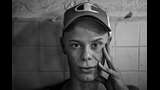 PAES Monica
Alexia Twister 1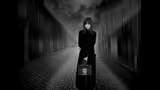 VILLALBA Raul
The Prophecy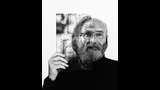 SOKOLOVA Alla
Isolation Period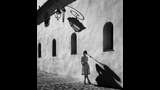 SOKOLOVA Alla
Touch History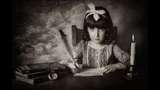 KIERAN Barry
Letter Writing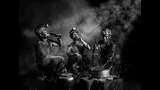 WOODPECKER Huang
After Work Hard Beer Mono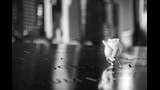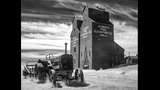 FORD Angela
In Times Of Plenty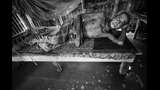 BHUIYAN Md Ali Asraf
Flood Victim 4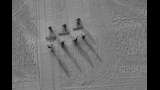 BHUIYAN Md Ali Asraf
Rice Mill Workers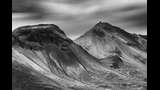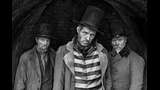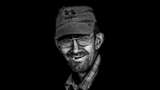 KRANITZ Roland
Worker Portrait-I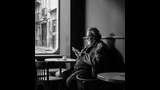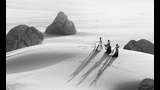 WAN Yiping
Dream Back To The Silk Road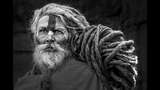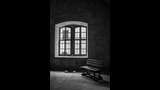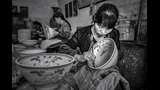 BAI Hongchun
Pottery Painting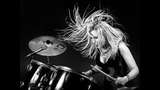 JOURDAIN Roger
Drummer Lilou No1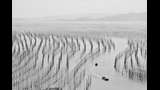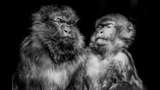 KOLBRICH Robert
Affenpaar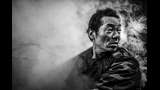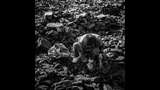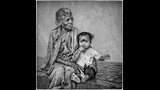 BAILLY Michel
Femme Au Bébé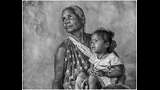 BAILLY Michel
Regard À Deux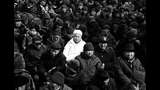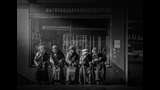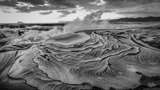 WANG Su Jong
Wave Hit The Rose Rock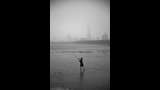 KAN Qing
Urban Angler In Anticipation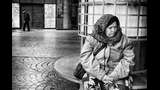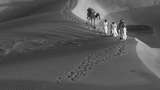 K S Surya Prakash
Morning Desert Walk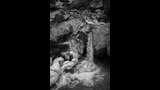 KAN Qing
Steam In The Mountain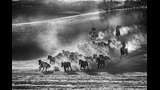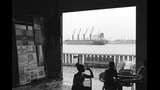 ROMIER Gérard
La Havane Le Port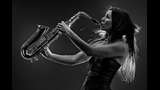 JOURDAIN Roger
Anne Saxophonist No2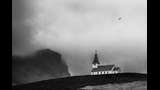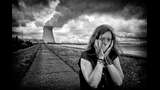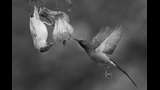 TAK CHEONG Pun
Each Takes Nectar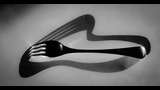 BRAS Daniel
Ombres Portées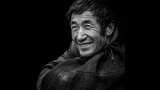 LI Chuanzhong
Yi Villagers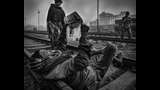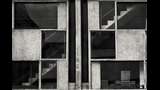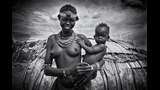 CENCINI Carlo
Femme Dassanech, Ethiopie 2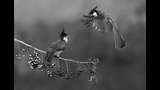 K S Surya Prakash
Go Away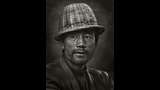 C.R. Sathyanarayana
Lineman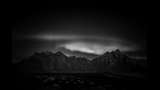 MARZIO Vizzoni
Night In Iceland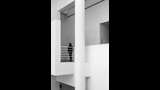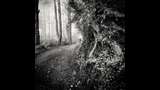 MOLIST I VILANOVA Josep Maria
Cami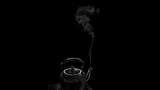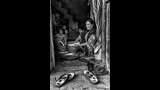 AMANI Alqahtani
My Family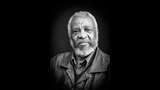 BOURDIN Dominique
Un Air De Blues
KARG Peter
Evening At The Baltic Sea Ii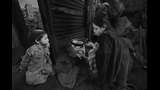 DE DECKER Ivo
Family Breakfast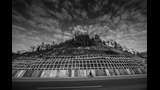 CHEN Yu-E
Passing The Scenery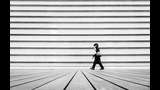 MYSORE Anitha
Lady With The Handbag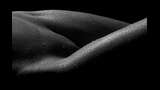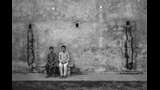 CHIU Bob
The Indian Village24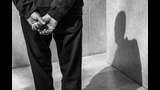 DR. BÖTTCHER Michael E.
A Moment Of Rest Ii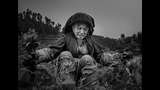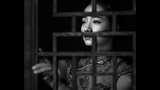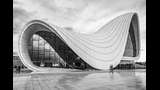 AN Xiping
Heydar Aliyev Center 15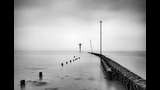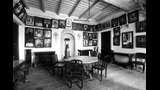 GHOSH Sajal
Amidst Past Glory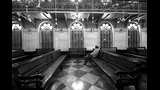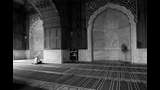 GHOSH Sajal
Prayer In Isolation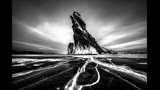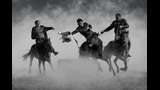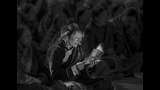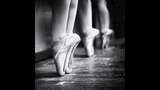 BOURDIN Dominique
Sur Le Parquet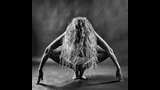 BOURDIN Dominique
Alrisha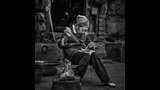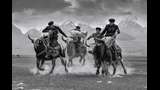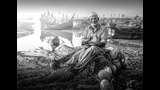 ZHAO Hong
Net-Weaving Fisherman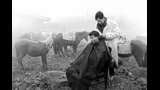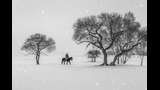 QIU Xiaohui
Lonely Wood 4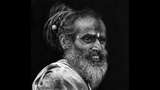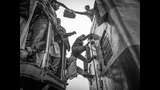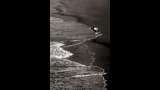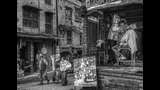 XIAO Shicong
Barbershop On The Street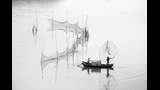 LIU Gaochao
Tranquil Life Of Fishing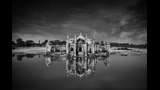 NARAYAN Srinath
Waters Edge At Shettihalli Church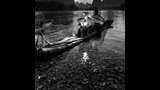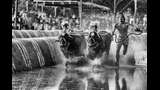 JOSHI Raghavendra
Kambala Sprint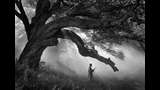 LIU Gaochao
Buddhism Sound Under Banyan Tree
VERILLOTTE Christel
Recueillement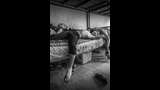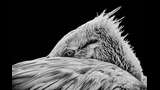 MOHAMAD HOSEIN ZADEH HASHEMI Hamid
Is This Eye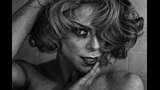 PAES Monica
Alexia Twister 4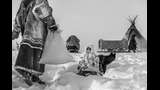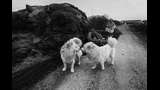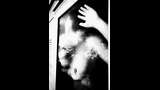 MUSSET Franck
Waiting For Steve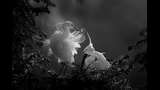 CHEN Kunping
Egret Combing Hair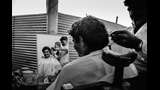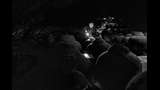 ZHOU Jianrong
Ancient Kiln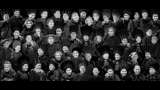 YANG Shenghua
Happy Smiling Faces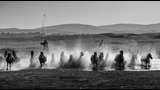 LIANG Jinghong
Horses Crossing River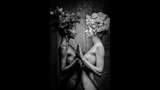 TESCHING Klaus
Ying And Yang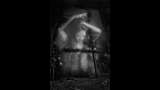 POTTS Gary
Bewitched 9226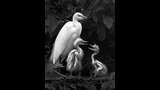 THIMMARAYAPPA Kempanna
Egreat With Chikks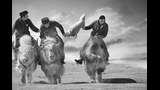 DENG Jianchuan
The Buzkashi Competition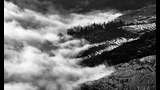 JIANGLIN Chen
The Rosy Clouds Are Slowly Rising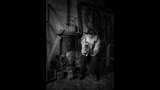 PAPP Elek
At The End Of Timeline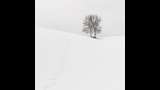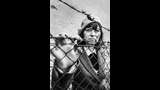 VLAD-VIOREL Vladau
Isolation
ISTVAN Toth-Piusz
Caffee And Milk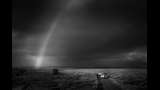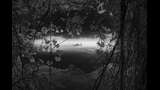 MAO Renfa
Morning Fog By The River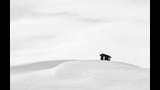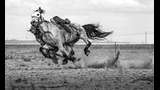 SHANGGUAN Fang
In The Air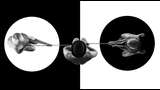 MOLERO Florentino
Trapisonda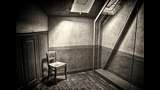 DESCAMPS Michèle
La Chaise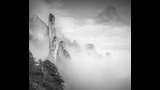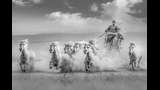 TONG Jiangchuan
Tread Water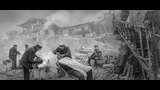 SUN Chengbo
Dependence On Old Age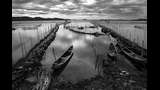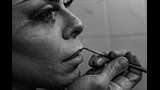 PAES Monica
Alexia Twister 3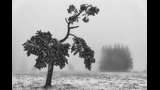 GIRAUDIN Philippe
Idéogramme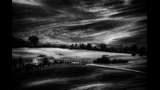 BUGLI Pietro
Shadows And Lights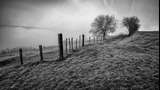 LAROQUE Bernard
Au Dessus Du Brouillard
ZHANG Xiangli
Ethiopian Women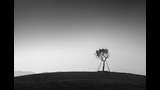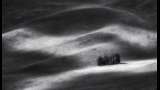 BIRIUKOVA Tanya
Longmountine2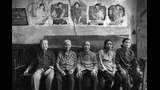 ZHOU Lichun
Five Aged Women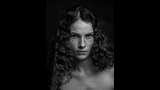 GRÉTEAU Gary
Juliette Freckles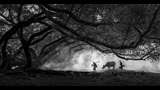 ZHANG Jixin
Start Work At Day Break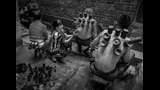 GU Aiping
Cupping Therapy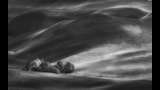 BIRIUKOVA Tanya
Longmountine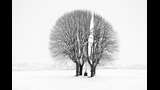 BALTAZART Francis
La Brèche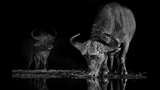 ETIENNE Anne-Marie
Buffalo Bar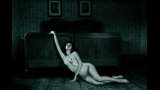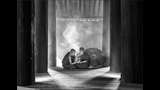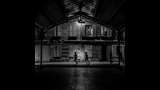 GEORGET Christian
Avance !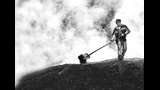 KRANITZ Roland
Boksa Atop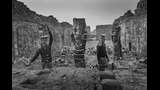 ZHANG Guoyun
Life In Brickyard 12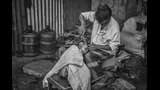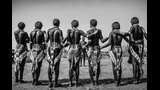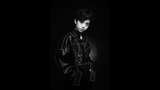 SHAOXIONG Xi
Handsome Boy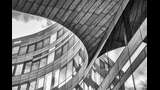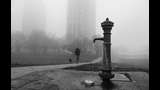 MARTIĆ Nenad
Morning Walk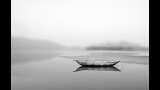 CHAPPEY Cindy
Calme Et Serenite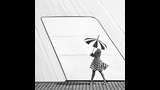 JEAN Brigitte
Yaourt & Parapluie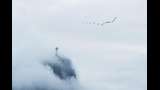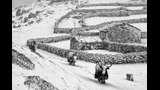 RAIMBAULT Jean-Claude
Yaks Et Village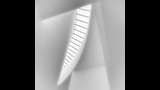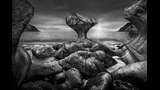 SKINLO Arne
Curves At Sunset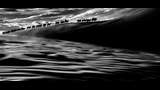 ZHOU Lichun
Charm Of Desert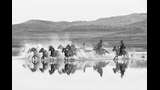 TANG Guanglin
Galloping In Water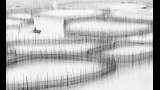 CHAU Chun Yip
Net Pattern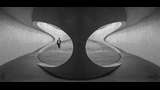 HALBACH Willem
Down Stairs 7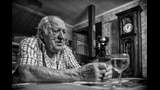 LE FUSTEC Sébastien
Moment De Nostalgie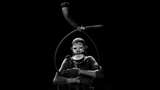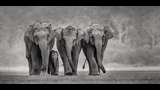 AG Gangadhar
Protective Elephant Calf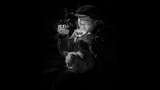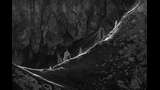 WOJCIESZAK Janusz
White Line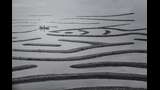 TANG Kai Lon
Fishing In Morning 3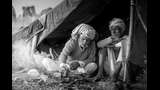 WEDPATHAK Rahul
Starting Fire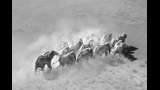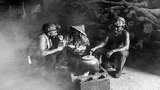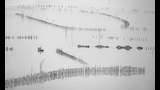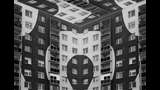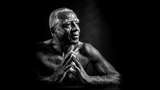 SANCHEZ Angel
2jr Pcnb Prie 01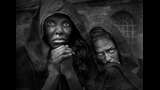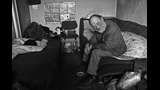 KRANITZ Roland
Sincere Smile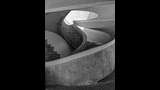 WITTMER Laszlo
Stairs To The Sky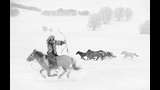 WANG Wei
The Arrow Is Fitted To The String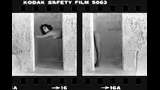 DEBIEVE Albert
Double Vision Aux Baux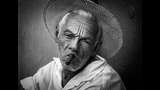 MOUSSU Véronique
Homme Au Cigare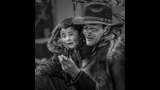 CAO Yang
Get News At Home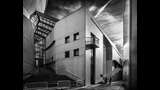 KERVEILLANT Rémi
Le Couple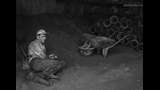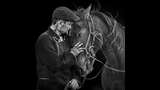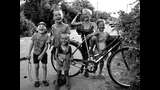 CHUBKO Gennady
Naughty Company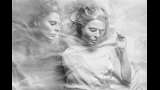 DI TOMMASO Angelo
Evasion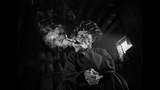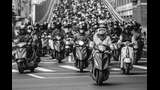 CHEN Chidi
Street Rangers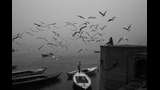 DUTTA GUPTA Chandan
Morning Prayer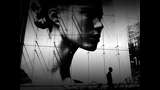 HIDEO Akihisa
Midosuji-Osaka